Last week we watched Sara Madalin perform in her class's Christmas program. I was very nervous about her being on stage in front of such a large group of people. She's been known to perform her own little show in such situations, rather than stick to the program that's been practices. I almost didn't take her. I didn't want her to get up there and be a distraction. But, her teacher and the preschool director encouraged me to bring her. So, we did. And I have to tell you, I couldn't have been more proud of her. She behaved so well. They had little buckets in front of them holding their props. The music teacher would hold up what they needed for each song, and they would pull it from their bucket. She followed those directions well. The only thing that she had problems with was sitting when she was signaled to stand, and sitting when she was signaled to sit. But overall, I could not have expected her to be any better. Here are a few photos we took from their performance.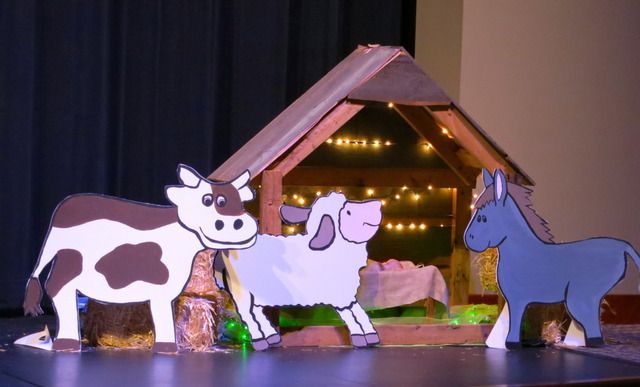 The children in the next photo are her classmates.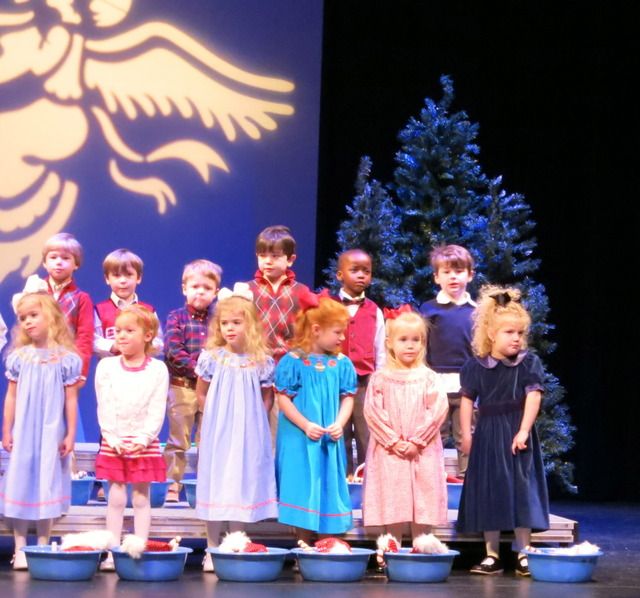 All the classes that performed with Sara Madalin's class are half-day students. They make up about half the K4 students.
This next song was "Happy Birthday, Jesus." Sara Madalin has been singing it for months. She loved that they got to hold candles while they sang. It was precious.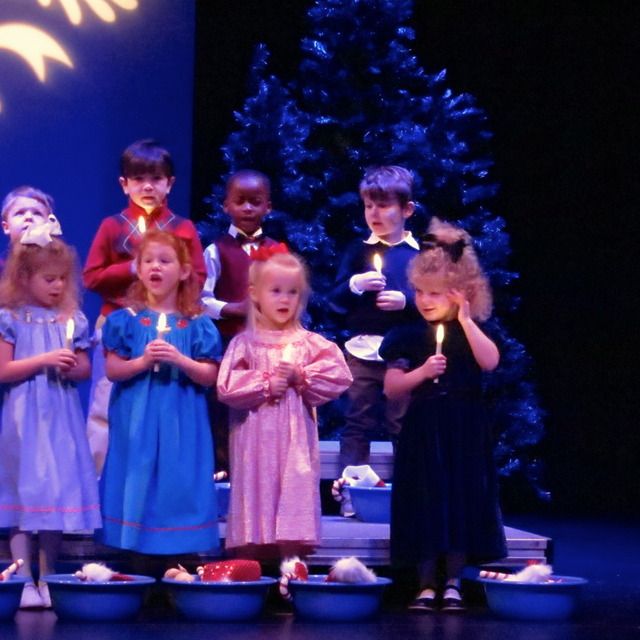 They rang bells for the next song. They were so funny. You could tell they all enjoyed ringing the bells.
Their finale was a Merry Christmas Hula. There was a man behind us who said to the people next to him, "Look at that little girl on the end. She's getting into it, isn't she?" He was talking about Sara Madalin. She certainly did enjoy the hula.
We were invited back to their classrooms. Many parents went back to check out their children. I told Sara Madalin over and over again how proud we were of her. She loved hearing that encouragement.
SueSue came to watch her too. Sara Madalin was so excited to see her.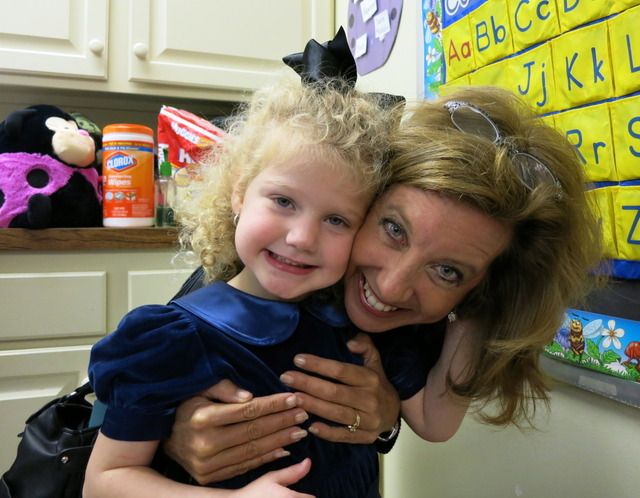 She made sure we took a picture of her with Holt. She talks about him all the time. He's her favorite person right now.
This is her friend, Jack. She tells me that she plays on the playground with these two. I think they might be the only two who can keep up with her, and they let her boss them around.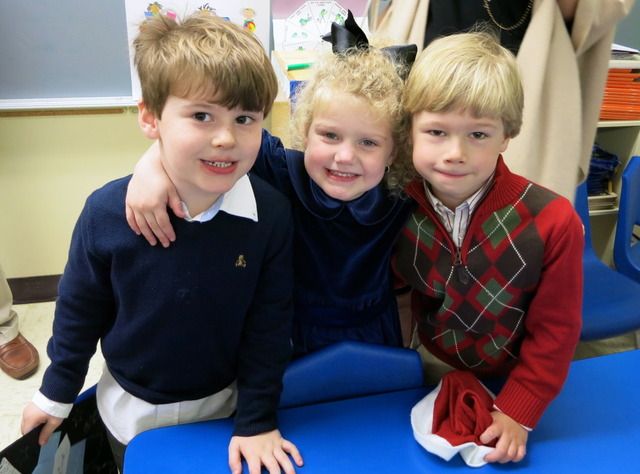 Her sweet friend, Libby. Libby loves Sara Madalin.
I think our firecracker is the "fun girl" at school. If you want to have a good time, you hang out with her. (But sometimes, her version of fun also gets you in time out. So, you have to be careful.) Libby's mom told me that one day, early in the year, Libby asked Sara Madalin if she could follow her around during recess. Sara Madalin let her and they've been great friends since.
Here's Sara Madalin with her teachers, Katherine, and Libby. (The other two girls had changed clothes already because they were staying for the remainder of the day.)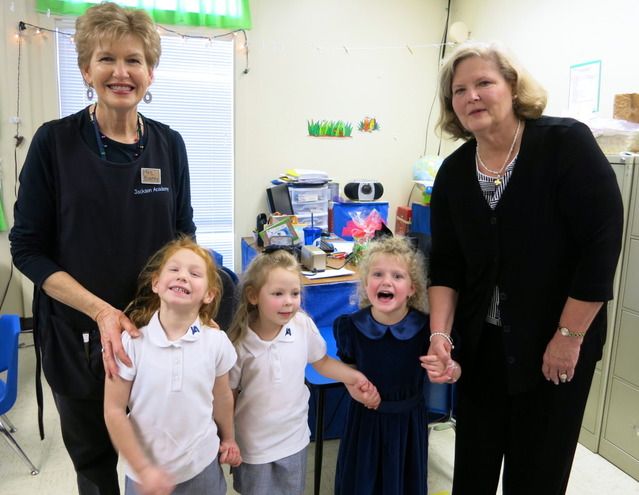 This is Ms. Gloria. She's one of the aides that helps in the afternoon. She helps keep Sara Madalin in line when she stays in the afternoons.
We decided we'd go visit Sara Madalin's teacher from last year, Mrs. Melodi. We miss her so much. I think she misses Sara Madalin a little too. Sara Madalin was so happy to see her. She wanted to stay and play in Mrs. Melodi's class, but I convinced her to go with me.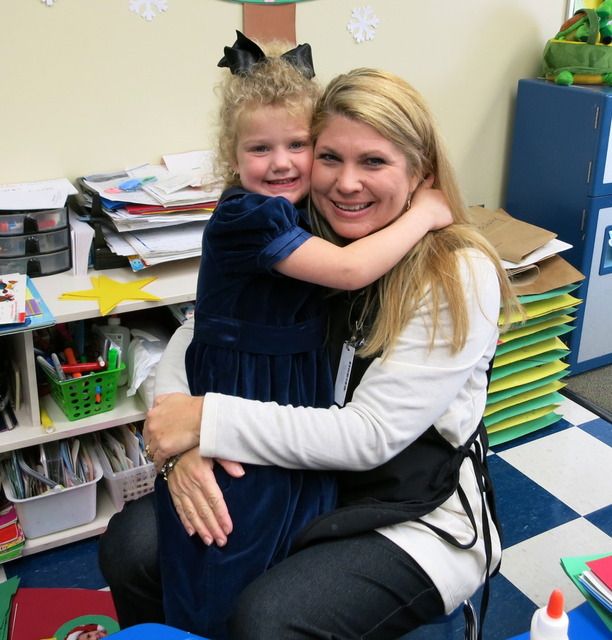 I'm so proud of our girl. She did such a great job.