Here are a few pictures from Sara Madalin's class Christmas party.
One of the moms from Sara Madalin's class made these cupcakes. They were made with all-natural ingredients. That meant that Sara Madalin was able to eat the same treat as everyone else in her class. Each day she has to eat her own special snacks. She was so excited to get to eat the same treat that everyone else was eating.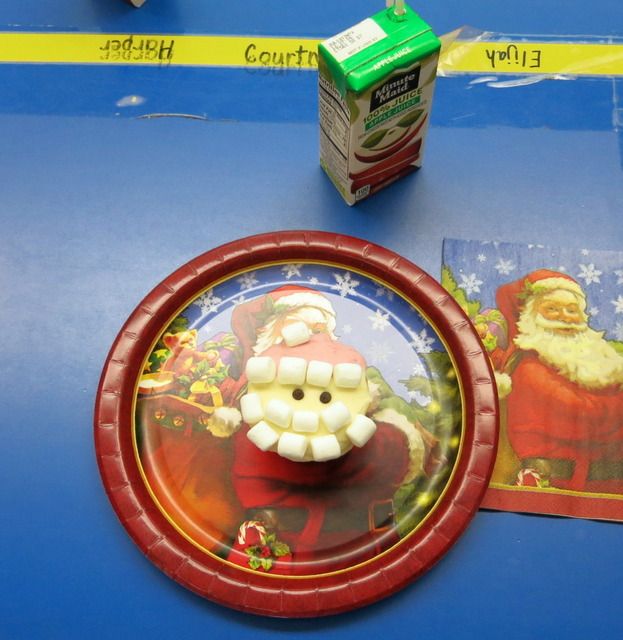 The class was outside playing while the moms prepared the room for their party. I took a few pictures of them coming inside. They were super excited about their party.
You can see Sara Madalin in her red boots dancing down the hallway.
Can you tell she spotted me? I love that grin.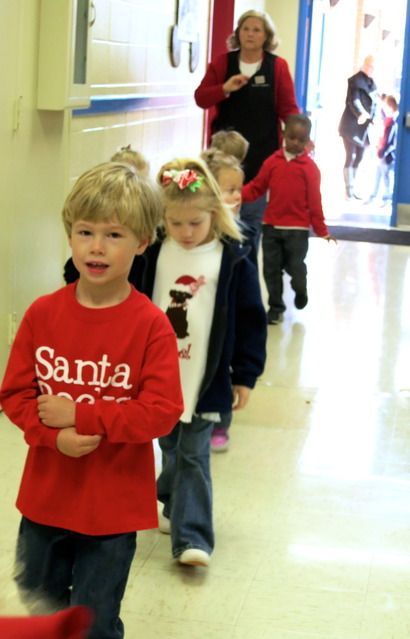 She was so excited when I told her she could eat that cupcake.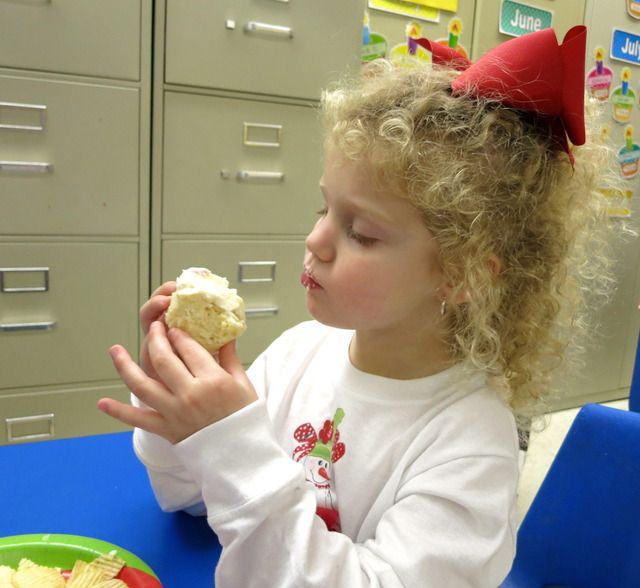 After she was done with her cupcake, she made the rounds in the classroom to check on all her friends, especially Holt.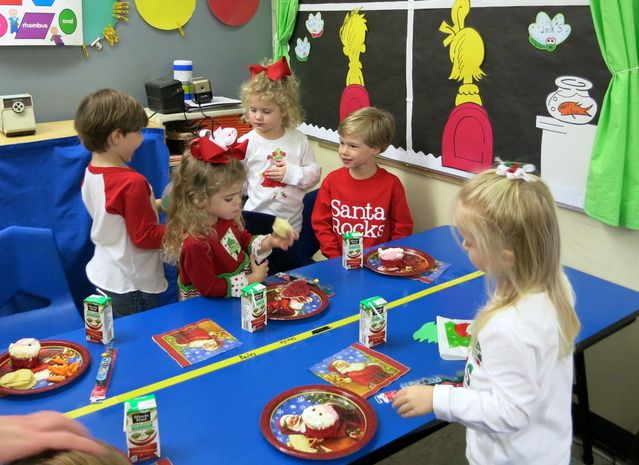 Last year her teachers gave her an ornament with a turtle painted on it because she was in the turtle class. This year, she got a bug.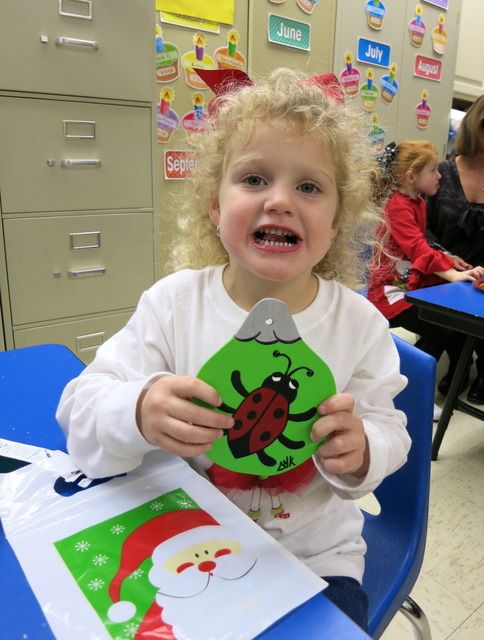 She also wanted to make sure I saw the piece of ice she had in her mouth.