Sunday night Sara Madalin got to sing in her first Christmas program in the big sanctuary at church. She and the other 4 and 5 year olds sang two short songs before worship service. I was very nervous. I just never know what to expect with her. But, with the promise of a candy cane after, and me sitting on the stage next to her, she showed me she can properly behave in front of a group if she is really motivated to do so.
I got a couple quick photos of her before we headed out to church Sunday evening. She was eating cashews.
Here they are lined up and ready to practice. They are such a cute little group.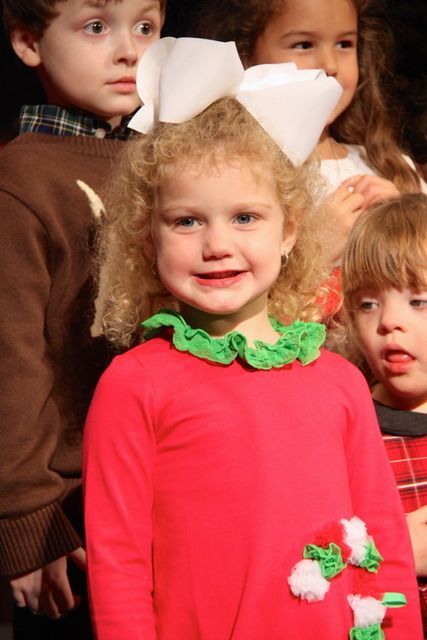 They practiced their songs, then sat down to wait a few minutes until it was time for them to sing.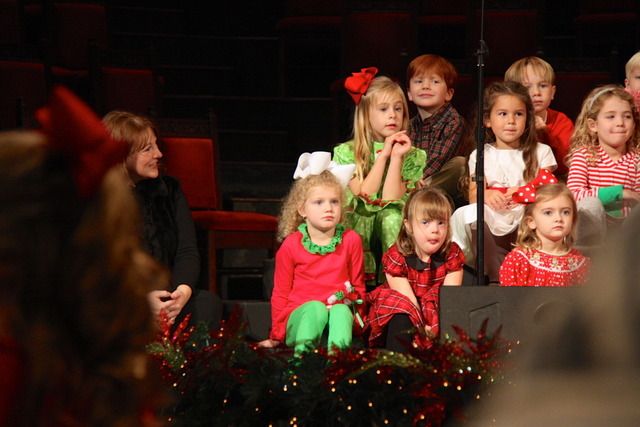 It was funny sitting up there with them while they waited. I listened to their little conversations and watched as they discussed the video cameras and how they were going to be on TV. They were actually just shown on the screens in the sanctuary. One of my friends videoed them, and the the whole group was constantly looking at the screen on the front pew to see themselves.
They did a great job singing. I was very proud of Sara Madalin. We (Reagan and I) both told her several times what a great job she did. She was really proud of herself too.
Now, let's hope we can get the same results during her school class program. I have a whole bucket full of candy canes, and I'm not afraid to use them.