The Saturday before Christmas my family came over for Christmas Brunch. Both my sisters and their families came, along with my Daddy. Here's a picture of me with my sisters, Beth (who is 7 years younger than me) and Brandi (who is 3 years younger than me). I'm the oldest, but they've never let me be the boss.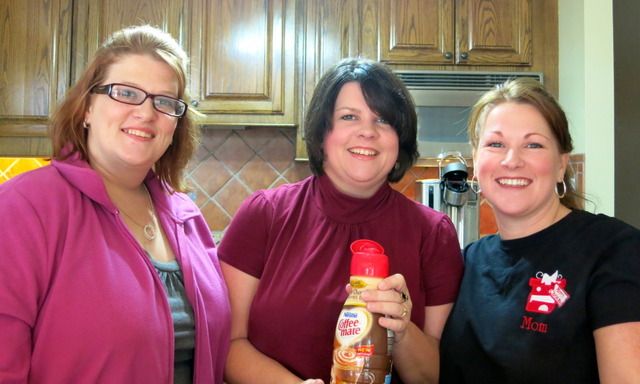 We let the kids play awhile as I finished getting the food ready. Here's Jeremiah (Brandi's middle son), Sara Madalin and Tree Sap.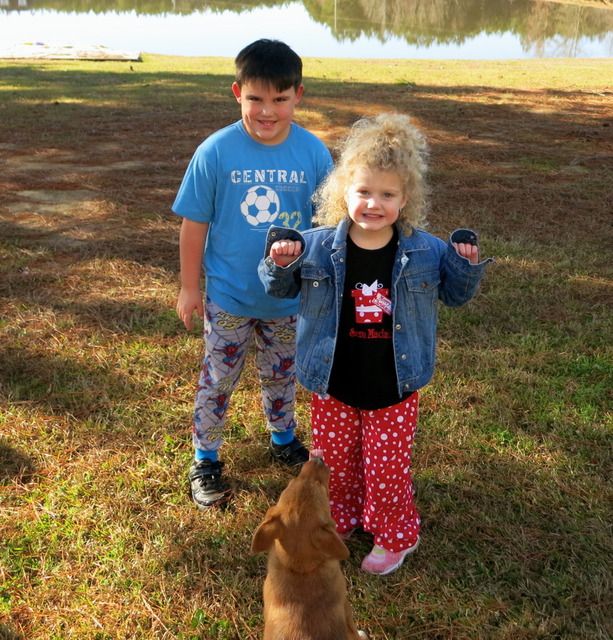 Just to let you know (cause I know some people are interested), Tree Sap is no longer Tree Sap. His name is now Petey and he lives with our neighbors. It was not a pretty scene when I broke the news to SM. But she still calls him Tree Sap, because she likes that name.
Here are two more of my nephews, Elijah (Brandi's oldest son) and Cayden (Beth's youngest son). There's also Miss Amandah in the background. She didn't like the camera.
We had lots of great food. I prepared Paula Deen's Gorilla Bread, a breakfast casserole with eggs, ham and cheese, little smokies, Crack Potatoes (hash brown casserole), and Dunkin' Donuts. The two who didn't need any sugar at all ate nothing but a donut and they were happy.
Here's my Daddy. My aunts who read my blog will be happy to know he ate well.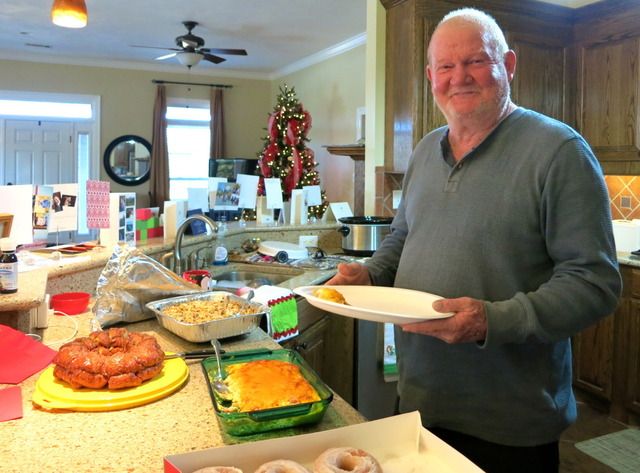 After we ate, the kids went back outside to play. These three are trouble, trouble, trouble.
Here's a picture of our family that came to celebrate together. It only took us about 10 shots to get one I could live with.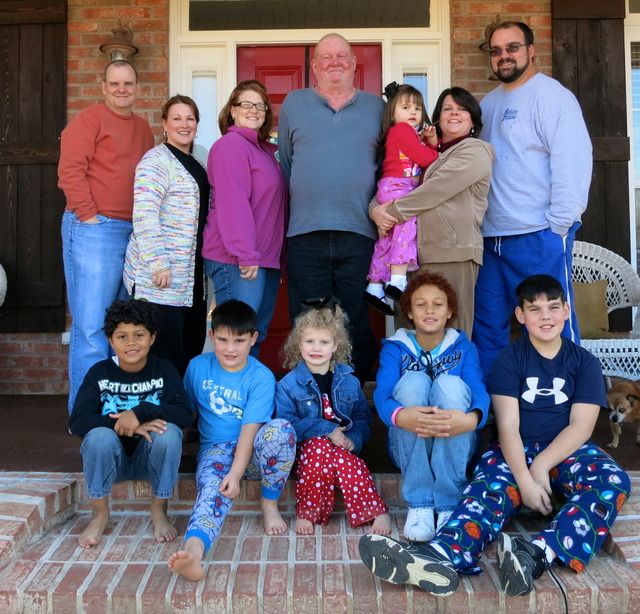 We tried a funny shot. Reagan, Beth, and my Daddy didn't get that memo.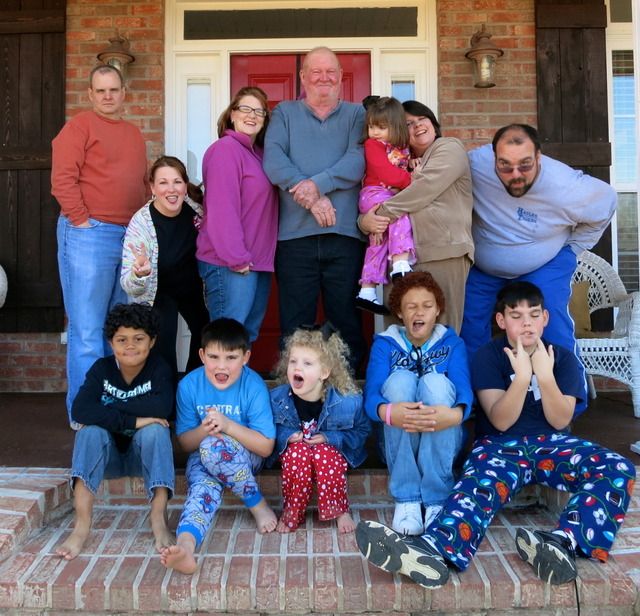 The oldest grandchild, Trenton (Beth's oldest son). He is too cool for us.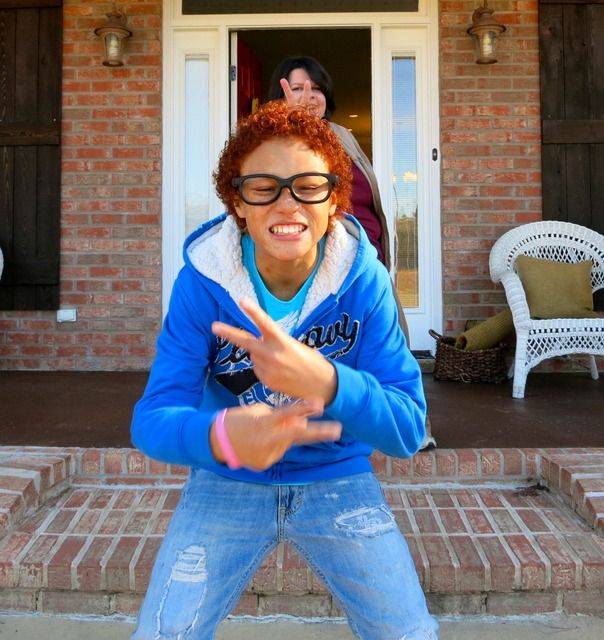 This one thinks she's the boss.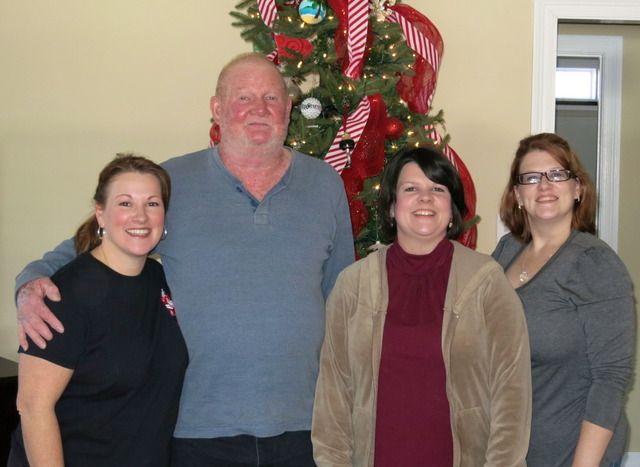 We had a great morning together. They left right before lunch time. Reagan went to work, and SM and I took a nice nap.