Sara Madalin went on her very first field trip the week after Christmas break. She and her classmates went to the Natural Science Museum. I remember as a child growing up in central MS, when your class first went to the Science Museum, you were a BIG kid. It was so fun to see the museum from a different perspective - not as a child touring the museum, but as a parent chaperoning her child for the first time.
Sara Madalin has been to the museum several times in the past couple years. She LOVES it. But she was incredibly excited to be there with her friends. Here they are on the second floor before going downstairs for a short presentation and to look at all the animals.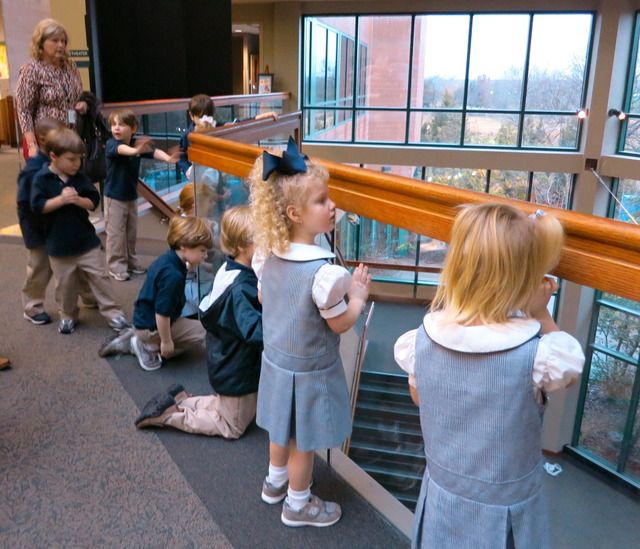 This is Sara Madalin and her crush, Holt. He "hunts" with his dad and talks about hunting all the time. There's a display as you enter the museum that contains several deer. These two were looking at that display.
One day SM came home and asked me what girls wear hunting. I told her little girls don't go hunting, at least not little girls who call me Momma. Then I asked her why she wanted to know. She said that she and Holt were going hunting and they were going to hold hands.
Sara Madalin made quick friends with our tour guide, Ms. Joan. Here she is holding Ms. Joan's hand before we went downstairs for her presentation.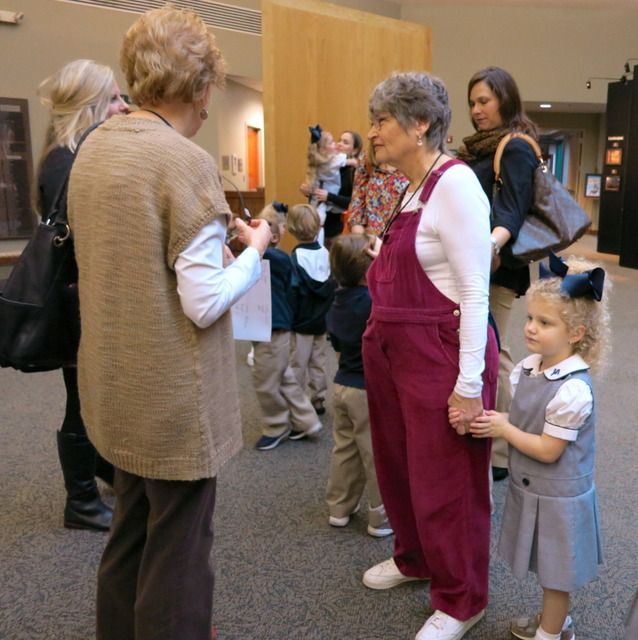 These girls were paying very close attention to everything Ms. Joan was saying.
The most exciting thing of the morning - getting to touch an alligator with her finger.
After the presentation and alligator petting, we got to go through the museum and see all the fish, snakes, turtles, and other displays. Here are Sara Madalin and Katherine on the over-sized turtle that all the children like to sit on. We have several pictures of SM on this frog at various times these past few years.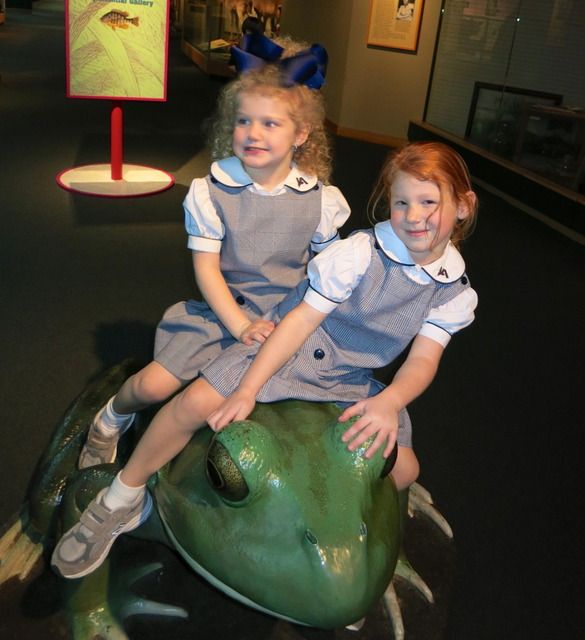 SM was loving on the bear, and Holt was talking about how to kill it.
A group photo. This was the best I think any of us got. You can probably tell which kids have parents that take pictures of them a lot, and which ones just weren't that into photos.
They had a great time. I was also a driver and I had a car full of squealing, giggling girls. I was so thankful that I got to be a part of this precious moment in the life of my baby girl.