We had a few inches of snow here in central MS one evening last week. For most of the northern U.S. that's not a big deal. Here, the world stops if there is any kind of dusting of snow on the ground. So, before we went to bed Wednesday night, we felt pretty sure SM's school would be cancelled the next day because of the weather.
We made the mistake of telling Sara Madaln before she went to bed that snow was expected over night. She's like her Daddy. When she's excited about what is to come the next day, she just can't sleep through the night. Sure enough, at 5:30 Thursday morning, she came into our room and said to me full of excitement, "Mommy, I have some very exciting news for you! It's snowing outside!"
So, we got up and she and her Daddy bundled up and went outside to play. It was still dark out, but it didn't stop her.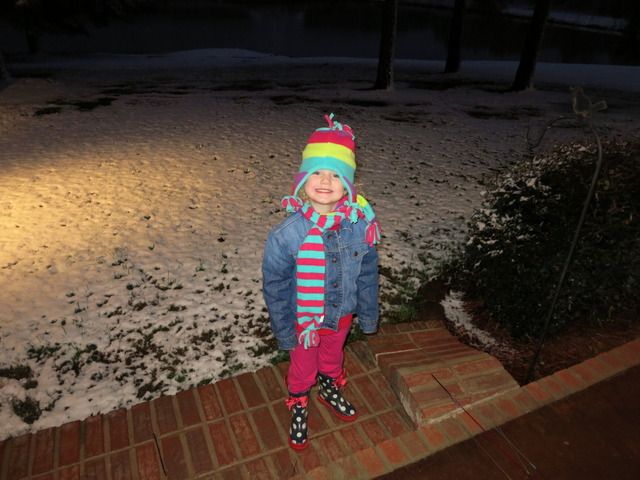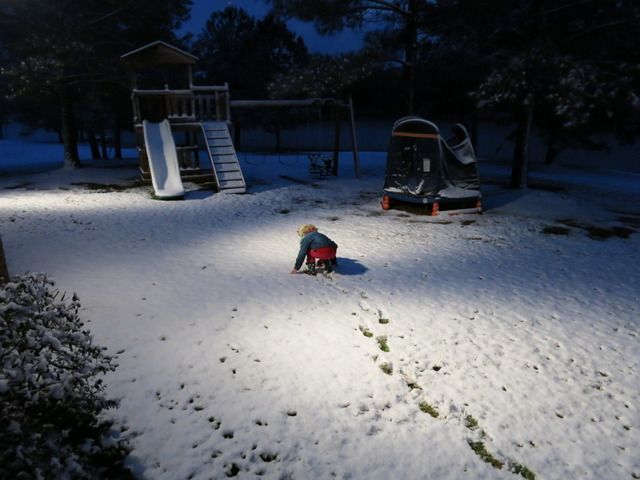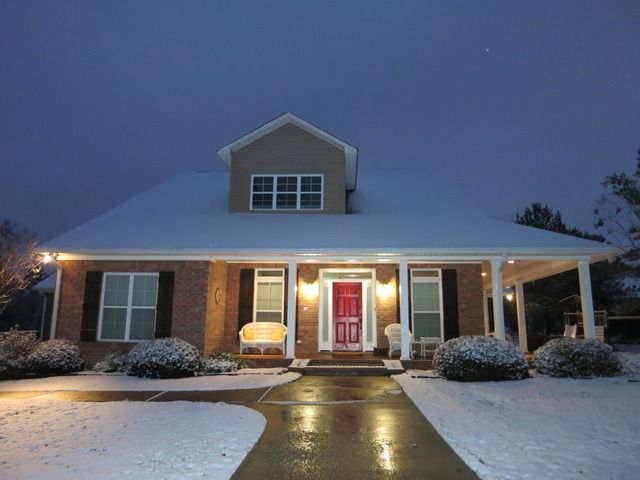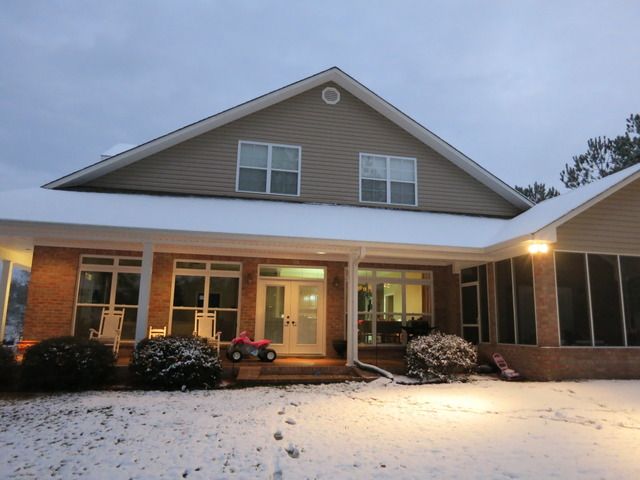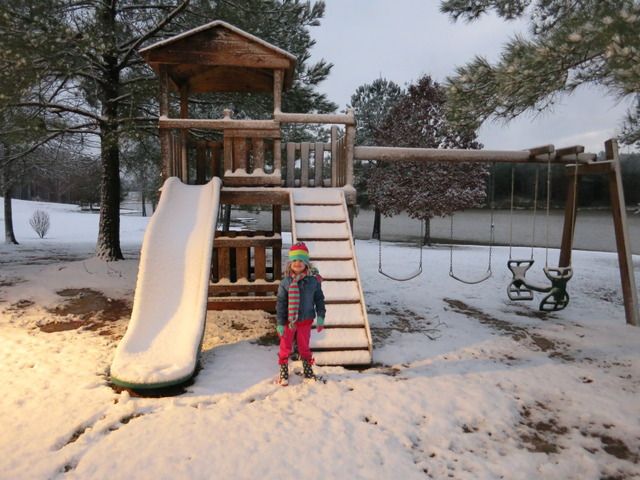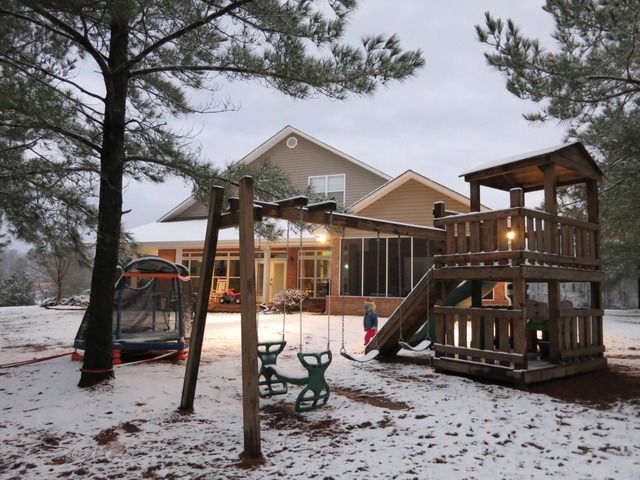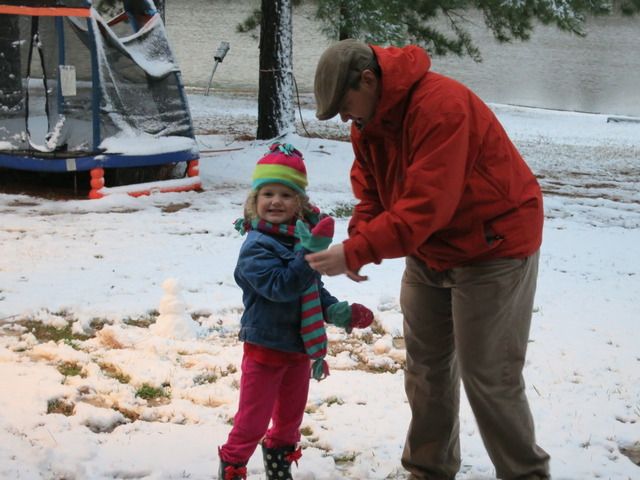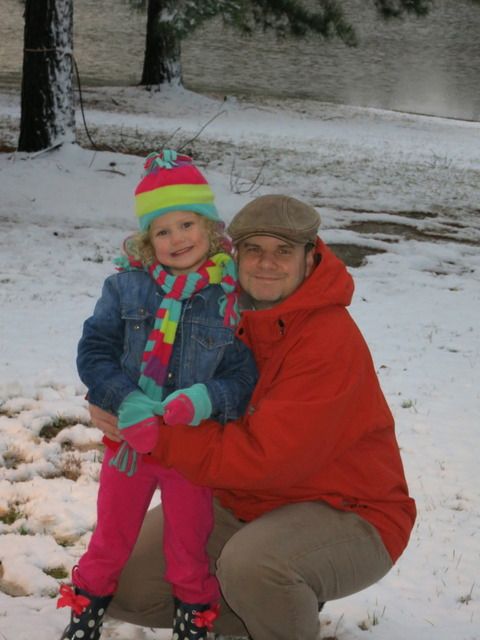 She came in long enough to eat breakfast and tell her Daddy good-bye before he headed off to work. Then, she was out there again. She played until all the snow was gone, her clothes were soaked, and her cheeks were red. She's asked several times when it's going to snow again. I told her it probably wouldn't snow again this year. Not with 70 degree temps this week. But it was certainly fun while it lasted.