Last Monday afternoon Sara Madalin was invited to a Fancy Nancy birthday/tea party for her good friend, Audrey. It was the first "girls only" party that SM has been to so far. She was very excited about attending this party. Here she is as we arrived at the party.
There were several tables set up with different activities for the girls. There was a table with jewelry and hair accessories. There was a make-up table. And a table where the girls could have their nails painted. There were also dresses hanging all over the room that the girls could dress up in. It was the perfect kind of party for a group of 4 and 5-year-old girls.
SM first had her nails painted by Mrs. Charlotte. She is the lady who organized and hosted the party for our friend, Audrey.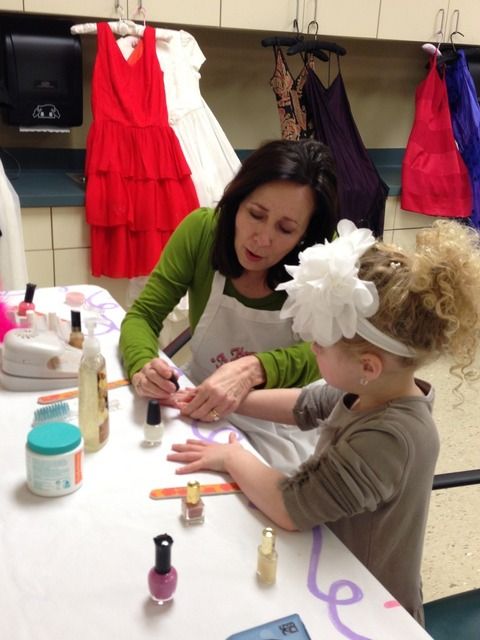 Drying her nails.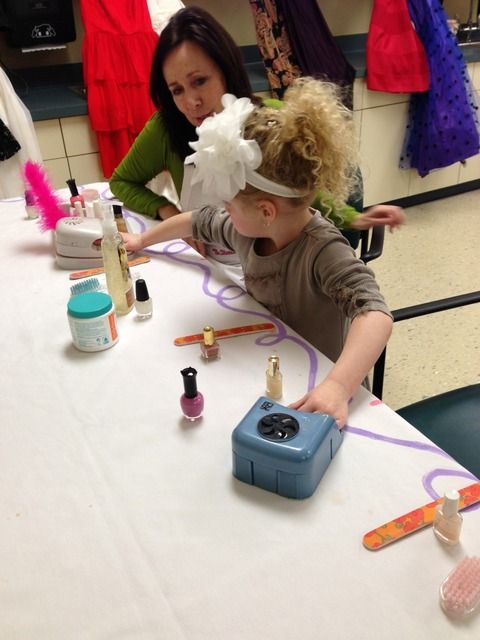 Next, she chose the dress, shoes, and hat she wanted to wear. She chose her wardrobe all on her own.
There was a table set up for the girls to make a bead bracelet.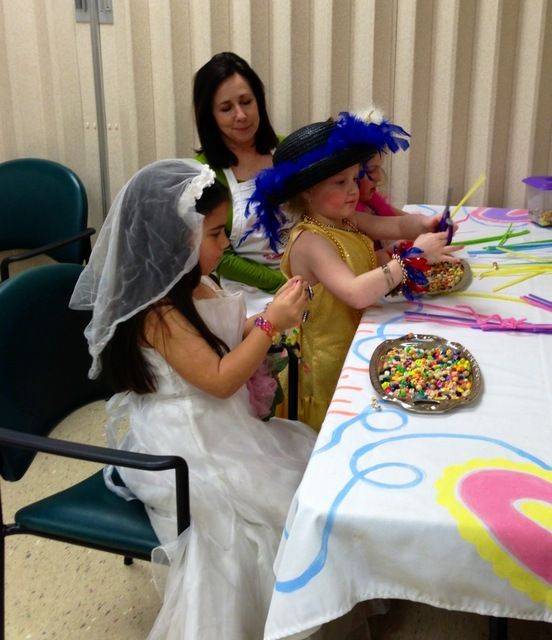 But the MOST popular table with all the girls was the make-up table. They went around to all of the tables, but they always came back to the make-up table.
They had a wonderful time. After playing, they had cookies, "tea," and cake. As I said, it was the perfect party for a group of girls this age.