I realize I'm a week late in posting these, but here are a few photos of our friends we had over to watch the Super Bowl this year.
Here are my friend-girls Stephanie (with baby Holbrook #4 in her tummy), Granny (or Martha, as she is known to some), and Jana. We were all tasting the appetizers to make sure everything was good enough for the kids and men to eat.
Dewayne and Brandon were probably the only people in the whole house who actually watched any of the game. Bless their hearts.
Reagan, of course, was doing what he always does when we host friends, grilling. The steaks (filets) were wonderful. They were so tender then just melted in your mouth.
The littles spent their time upstairs in the bonus room watching Princess movies and playing dress up. They liked being in their own area and being able to play without the adults interrupting them.
Look at this beautiful, sweet, smart girl.
And then, of course, there's always a clown.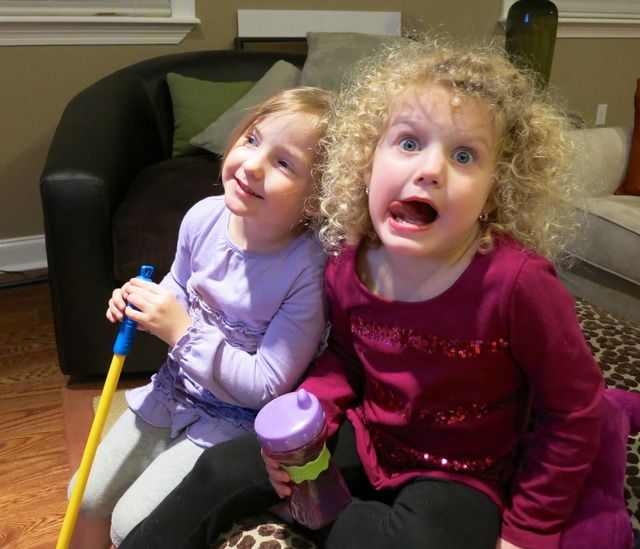 I don't have a picture of Garrett. The girls probably had him tied up and stuffed in a corner somewhere.
After we ate, we sat around and watched the half-time show, drank coffee, and talked.
Somehow, my friend Stephanie got my camera and snapped a few "surprises" for me. When I discovered these photos on my camera, I warned her that they would be seen again in a very public way.
Here's SM with Mr. Brandon. He's one of her favorite people. I think it has something to do with his sense of humor. He gets her and she gets him.
We had a great time. We laughed a lot. We have always enjoyed hosting friends in our home. Hopefully we can do that more often now that we have a room for kids to play, and since SM is getting better about playing on her own without having to be watched so closely.
Oh, and I still have no idea who played or won the Super Bowl. I do know it wasn't one of the Mannings or Tom Brady. But that's all I know.