Here are a few photos to show how we celebrated Valentine's Day. First, is a picture of Sara Madalin and some of her friends from school. They decorated cereal boxes to hold their Valentine's cards. Sara Madalin decorated hers all on her own. I can't speak for the other girls.
Here's Sara Madalin showing off her Valentine that she gave to her classmates. Thank you, Pinterest.
After dropping Sara Madalin off at school, I went to ESL class. We had special refreshments. We were all encouraged to bring wedding pictures to share with everyone. We shared our photos, then went outside and took a group photo. Here's a picture of me with a few of the ladies in my class. We have a great time each week.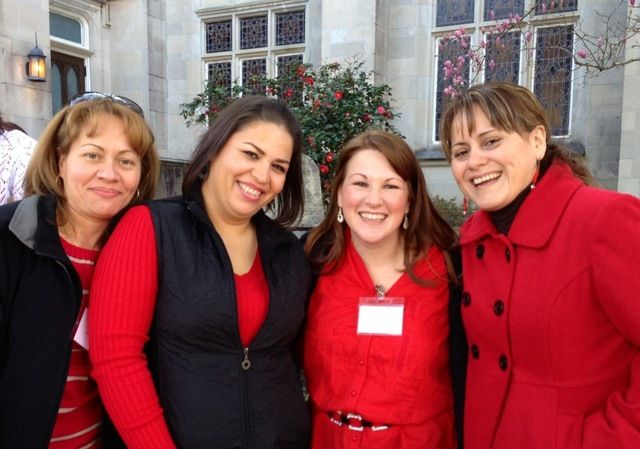 After I picked up SM, we headed to the drug store to have lunch with Reagan. And Mr. Dwight too.
We also saw Miss Holly. She was very busy, but she had time for a quick hug for our girl.
Here I am with my sweetheart. I don't know what I'd do without him.
He's SM's sweetheart too. And he brought her flowers and a stuffed monkey for Valentine's.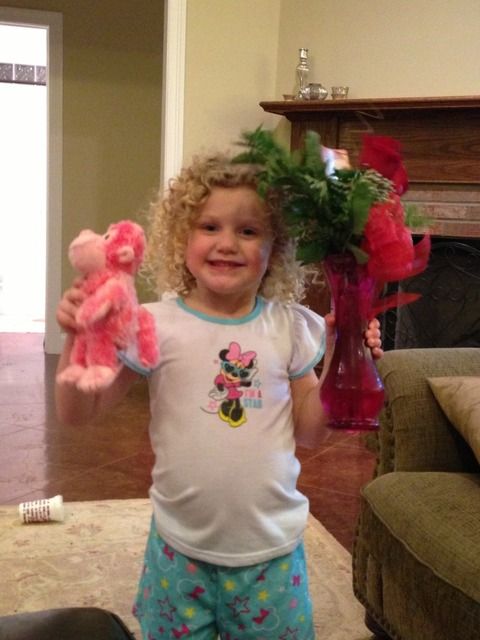 We had a great Valentine's Day.