Saturday afternoon we let Sara Madalin spend some time at SueSue's. Her new little cousin, Daphney, was there. She is Mandy's step-daughter and only about 6 months younger than Sara Madalin. They love getting to play together. We took Sara Madalin's 4-wheeler, and Daphney had her Jeep there. From what I hear, they rode all over the neighborhood.
They drove down the street to Mrs. Janet's to play on her grandson's swing set.
After awhile they got busy planting some "pretend" flowers behind SueSue's shed.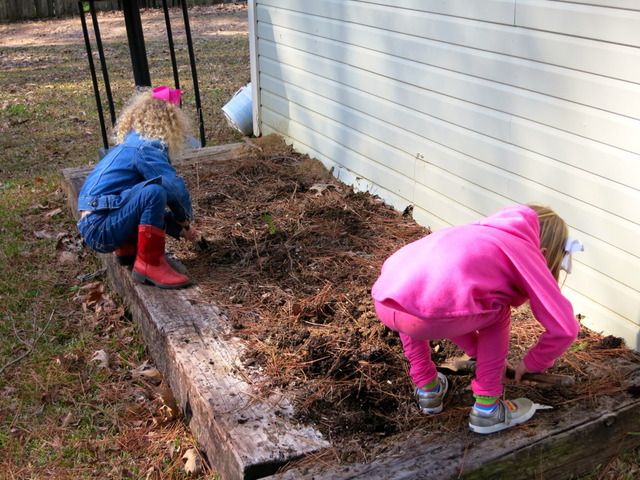 We picked her up in time to get a little dinner. We weren't back in the car for 5 minutes and our girl was fast asleep.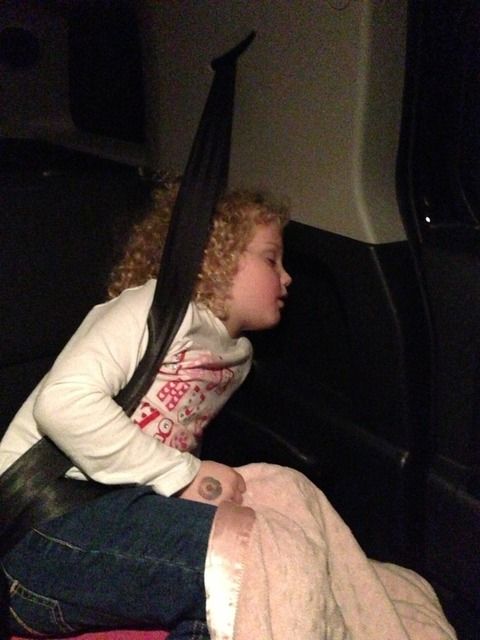 We got her home and I took her inside. I put her down on her bed to change her into PJs. She looked at me and said, "Mommy, let's skip reading tonight." I put her PJs on her and she turned over and went right back to sleep.
She is going to play at SueSue's EVERY Saturday night.