Saturday afternoon we visited the MS Craft Center because I had read that there would be a sheep shearing demonstration. I thought that would be right up SM's alley to watch something like that. However, when we arrived, we were told that the weather was too cold to shear the sheep. Sara Madalin did get to see and touch the sheep, which was just as well with her.
I don't know that I've ever seen a child that loves animals as much as she does. She will actually sit and watch a documentary on an animal more likely than she will most cartoons. She told me she wants to be an animal doctor when she grows up.
Inside the craft center we saw demonstrations of the wool being made into yarn. Some of the ladies used looms, this lady used a hand tool. It was really neat to watch her.
Several stations were set up. One station had a loom that allowed visitors to actually weave using yarn. SM was all over that.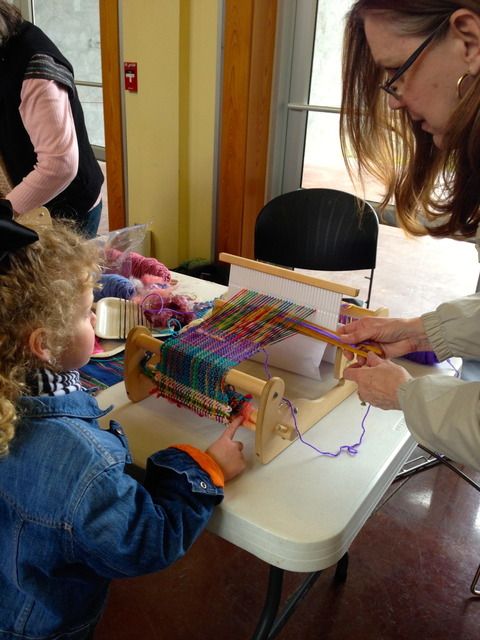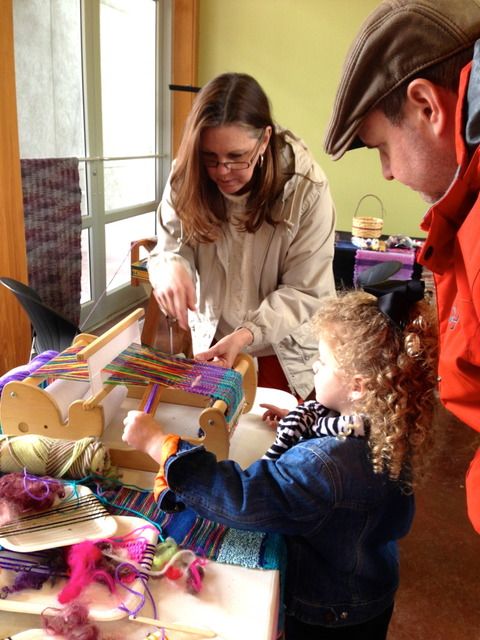 SM enjoyed herself and we hope to see an actual sheep shearing demonstration the next time we visit the center.