Sara Madalin had dance pictures made this past Saturday. It was so sweet to see all these little girls dressed in their tutus. Here is Sara Madlain with her little friend, Anna Ballard.
The 4 and 5-year-olds took a group picture together first. Then, they sat and waited to take their individual photos. All the girls were instructed to sit in a group and wait for their name to be called. They all sat and waited. Even Sara Madalin. Until she noticed a little girl not much older than her practicing on the balance beam nearby. She was almost in a trance watching her.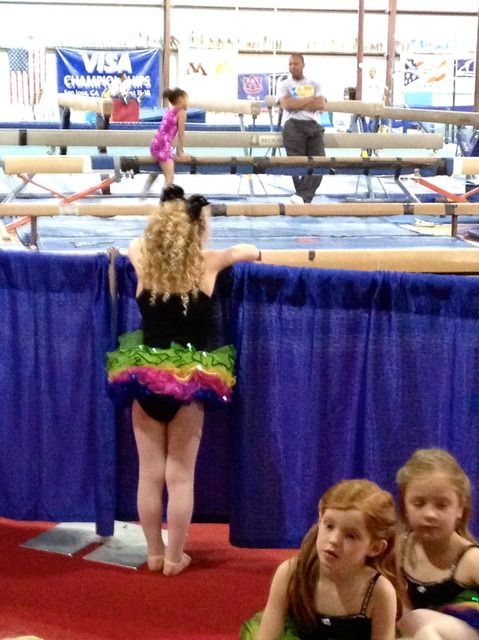 Soon, it was her turn. I thought these next two pictures were so sweet of her dance teacher, Mrs. Rivers, getting her posed for her photos.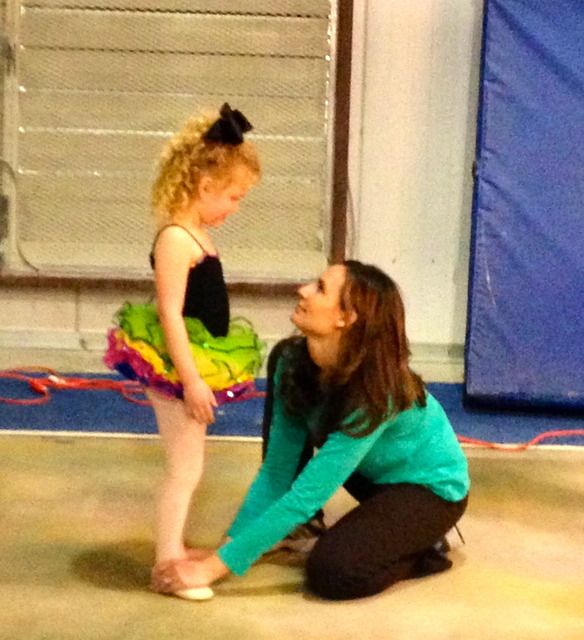 The pictures were a little blurry because I took them from such a distance. But isn't she the cutest, sweetest thing? We are so proud of her and I can't wait to see her in her recital in a couple months.