Hello. It's been a while.
Last week was Sara Madalin's Spring Break. We spent time around home during the first part of the week. On Friday, we caught a train in Jackson, along with Reagan's sister and her family, and headed to New Orleans for the weekend. Here is SM as we arrived at the train depot. She was SO excited.
Since it was St. Patrick's Day weekend, we had a little green. We were ready for an adventure.
Right before we got on the train, we had the idea that we'd get a quick family photo. It didn't quite work out as we imagined.
We arrived in New Orleans around 4:00 on Friday afternoon. We walked around some after checking into our hotel. Then we had dinner. As we were walking around, Sara Madalin looked at me and said, "Mommy, it smells funny out here."
She's very honest, that girl.
Saturday morning, after breakfast, we went to the zoo. It was a beautiful day and Sara Madalin loved walking around looking at the animals and touching any that she could get her hands on.
Sunday morning, before heading home, we walked a couple blocks from our hotel and visited an insectarium. Sara Madalin got to see tons of bugs and insects, and even got to touch a tarantula.
She also helped cook a pan full of crickets. Then she ate one. Without one second's hesitation.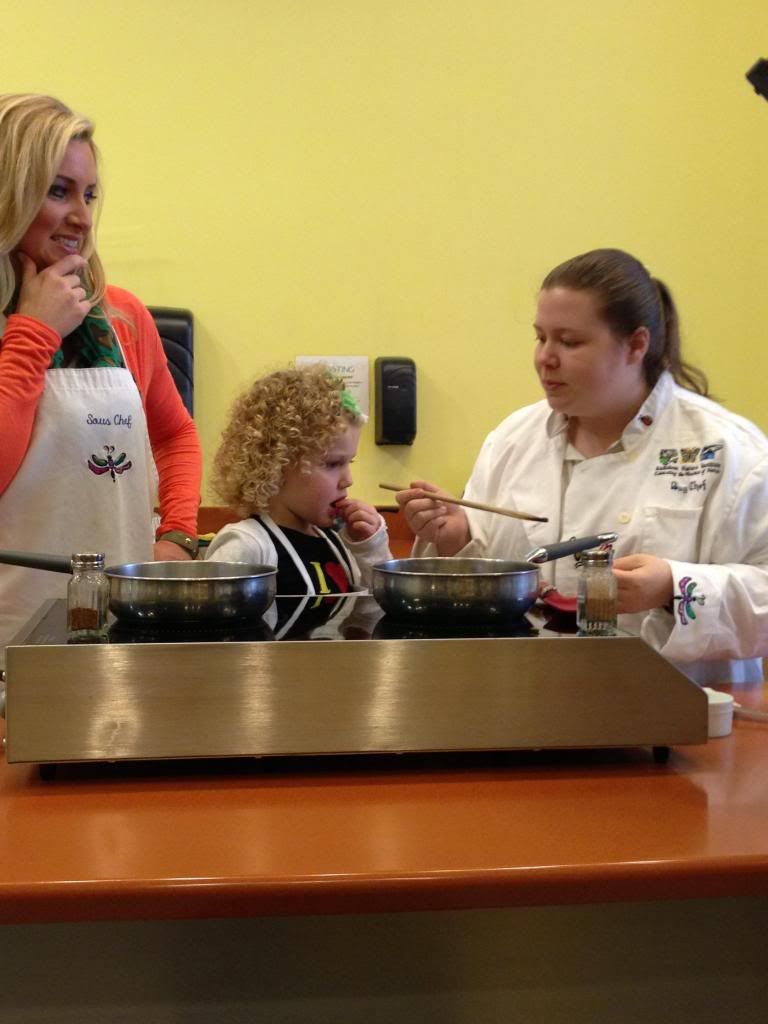 She also got to be part of filming for a PBS family travel program. She had a great morning. Here she is with the show's host, Colleen Kelly.
We got back into Jackson late on Sunday afternoon. We went to dinner. Then, we headed home and put Sara Madalin straight to bed. She had a fun, tiring weekend. As we drove into our driveway, she said, "Home. I missed being home."
I think we all kind of did.