Saturday morning we attended an Easter gathering at the home of our church friends, the Mecks. Their youngest daughter is Sara Madalin's age. Each year they have families from church over for an egg hunt for the preschool and elementary aged children of our church. It was great for us to get to sit and talk with other adults from church while Sara Madalin played.
She started with a little swinging.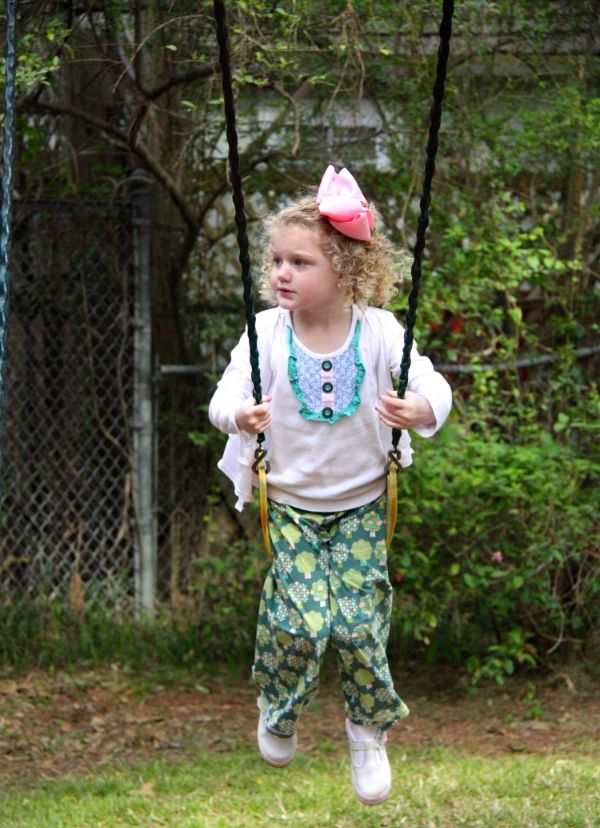 Then she moved to the trampoline, which was VERY popular.
The backyard is huge and there was tons of people. We let Sara Madalin walk around and explore. We kept an eye on her, but we tried not to hover over her as we tend to do. (And when we hover, believe me, it's for the good of others as well as her good. We just never know what she's going to do, she's so impulsive. They have a pool and I just knew we were going to end up pulling her from it before the day was over.)
She played with her friends and roamed around exploring. I took this next picture from where we were sitting talking with friends. She was coming down from the house and she looked so sweet.
After a while of playing and visiting, the kids all gathered on the front lawn for the Easter story.
They sang a couple songs then listened to the story.
At one point I had to go over and get Sara Madalin and make her come sit with me. She had sneaked some candy from someone's basket near her and was trying to open it to eat it. I got her to come sit in my lap and she did well for the rest of the story.
After the story, the children lined up by age. The older kids went to the back of the yard first to hunt eggs there. Then the elementary aged children went to another area, and finally the preschool and toddlers went to a gated area to pick up eggs scattered there. Here they are getting ready to go.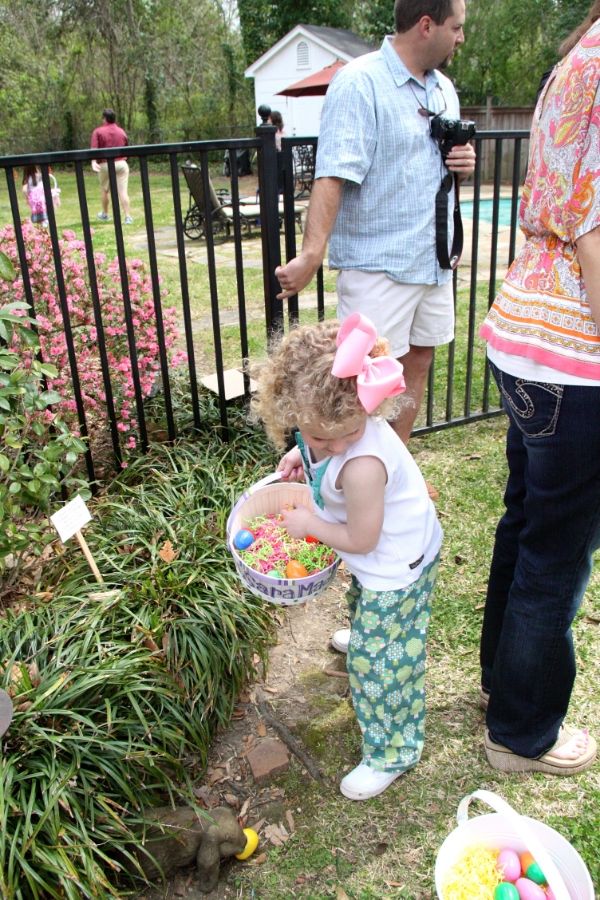 After gathering her eggs, she went to the back yard and sat down to open and explore them. She got several toys in her eggs. She also got candy. She was very good about handing me the candy she knew she wasn't supposed to eat.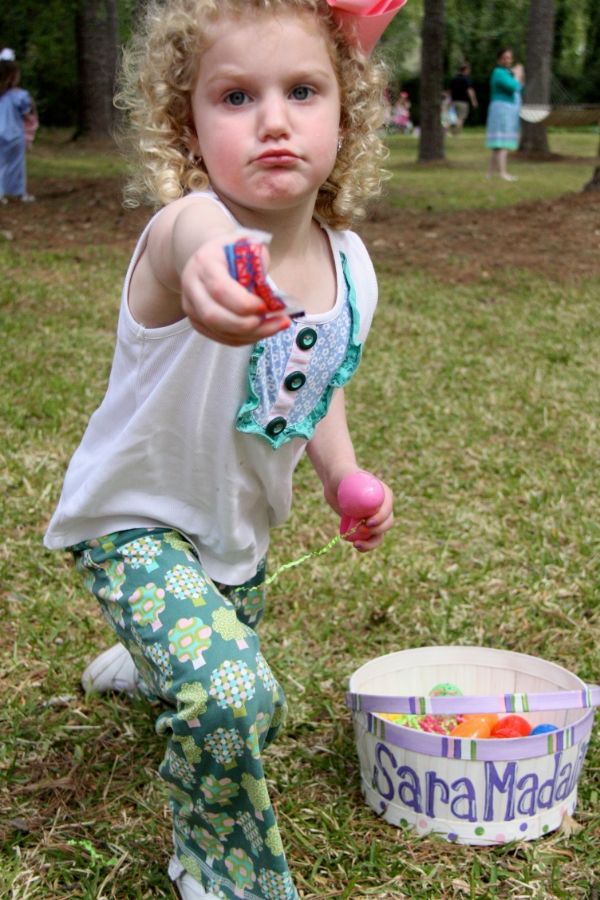 While all the festivities were winding down, we made a quick family photo.
Sara Madalin spent a few more minutes with some of her little friends, then we headed home for lunch, a nap, and then another gathering that night.
We had a great time and look forward to going to the egg hunt again next year.