Saturday night we continued what has become a pre-Easter tradition for us and the Sojourner crew - we attempted to dye eggs. This year Amy hosted everyone at her house. We also celebrated Craig's birthday while there. Sara Madalin was so glad that Scooter was there. She runs right past everyone else to get to him when he's around.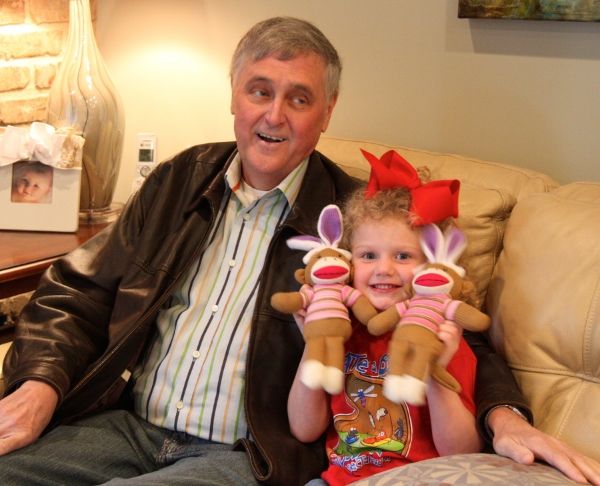 Reagan made a batch of his famous pimento and cheese. Amy and Scooter love it and Reagan, of course, enjoys making it.
Anna and Wayne and Baby Girl Graves joined us. We can't wait to see that little one growing in her tummy.
Amy and her sweet girl, Anna Grace. Anna Grace didn't know what to do with all the noise and commotion going on in the house.
B.B. and her sweet grandson, Will.
We enjoyed pizza and cookie cake. Then, Sara Madalin and Trey got to work on the eggs.
In the midst of the chaos, I snapped a quick pictures of Scooter and his girls.
Forget the pizza, Anna Grace was happy with her cereal. Reagan held her while she ate. I think he misses having a sweet baby girl sometimes. But please don't tell SM that. She would be super jealous.
Tell me that's not a look of a mischievous little girl. It is!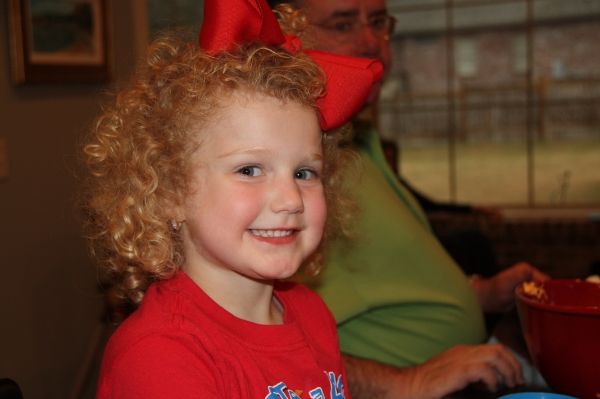 A quick picture with my girl.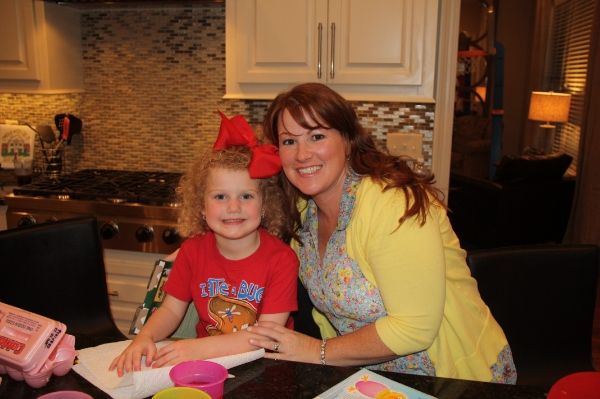 This was not long before I had to chase her down to get her in the car to leave. One thing we've been dealing with lately is, any time we go to a party or get-together, she doesn't want to leave. It almost makes us not want to attend those things because we know what a fight it will be to get her to leave. I guess she can't help it - she loves a party!