This past Saturday we went to a birthday party at the zoo for one of Sara Madalin's classmates, Bailey. When we arrived, we ran into sweet Kara, another classmate. Here they are as we entered the zoo.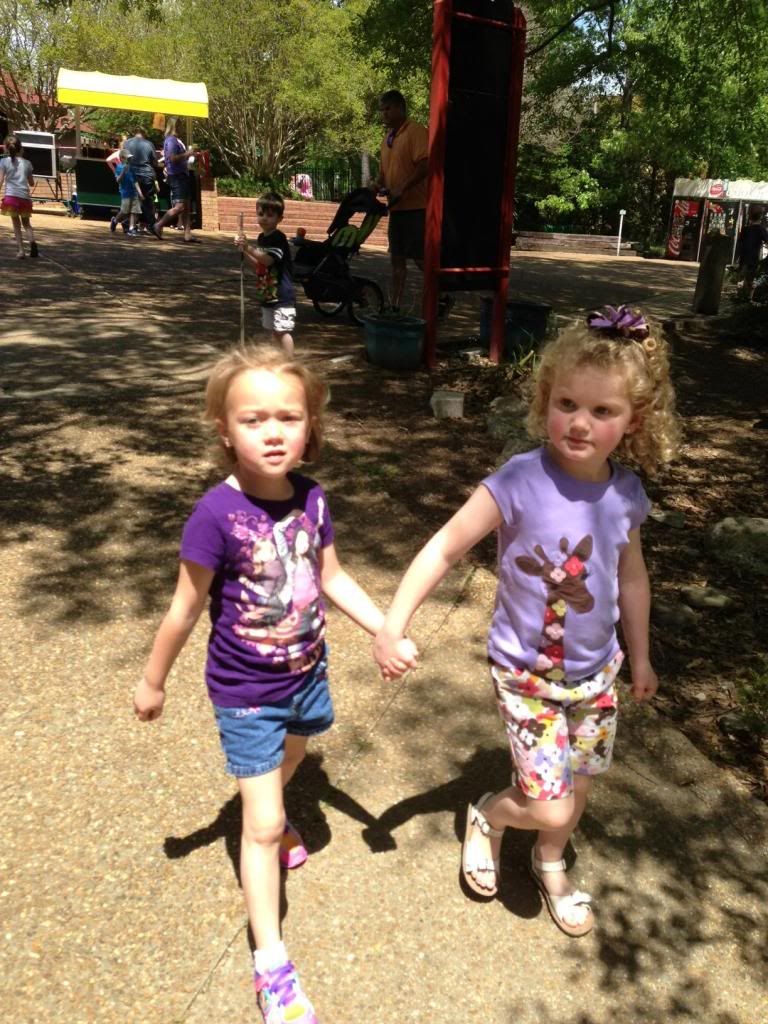 The first thing we did was take a tour around the zoo to see the animals. There were a few little play places around the zoo that the kids really enjoyed.
After seeing the animals, riding the carousel, and eating birthday cupcakes, the children went to ride the train. Here they all are sitting and waiting. Mrs. Barry and Mrs. Smith have trained them well.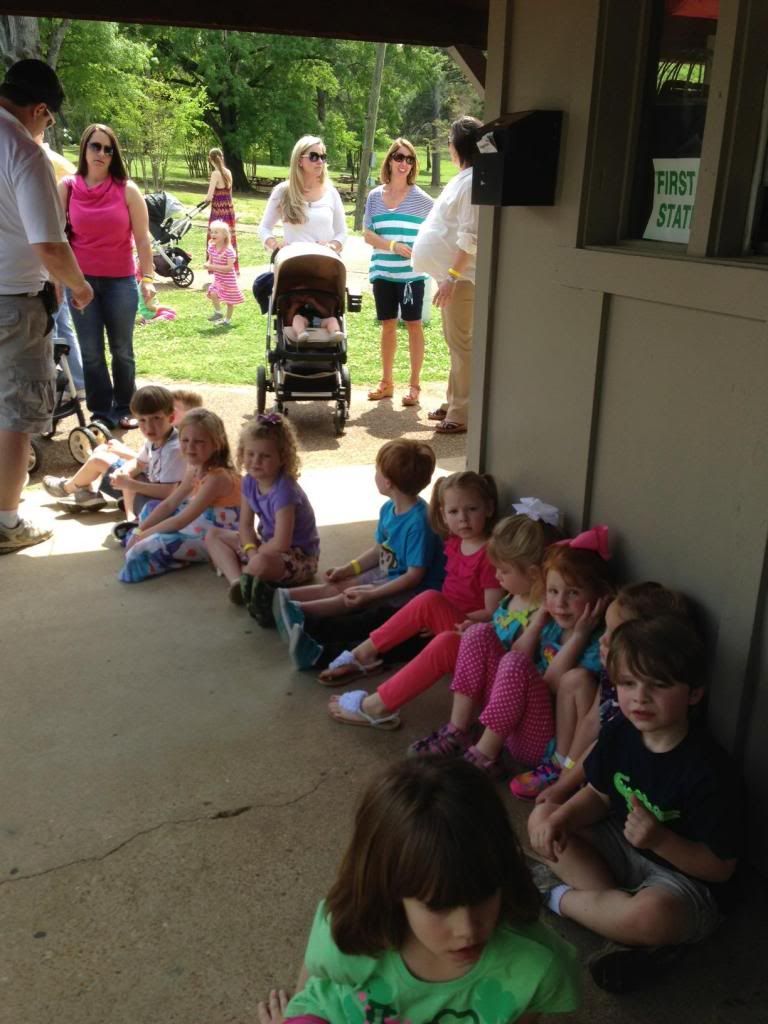 Here are Catherine, Kara, and Bailey (the birthday girl).
Sara Madalin and Wright took the waiting time to share a little love and affection.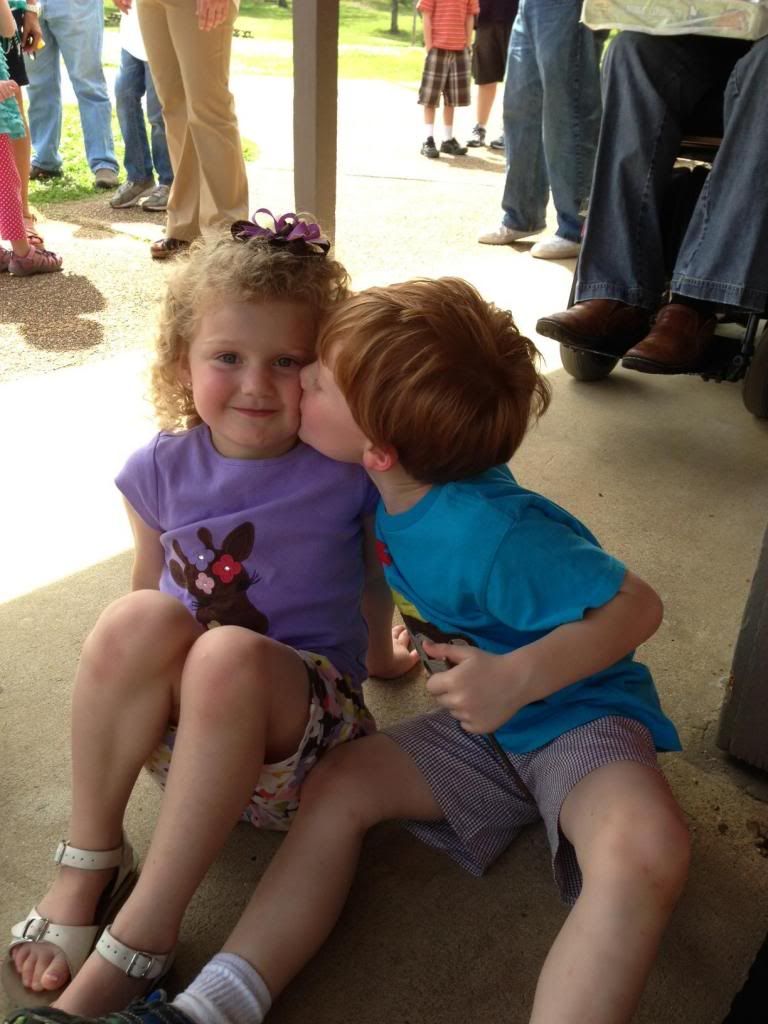 The kids loved the train ride. I don't think they stopped screaming and giggling the whole time they were riding. I love this group of children and I have enjoyed watching them grow and change these past two years.
After the train ride, the party was officially over. A few of the children went back into the zoo and played a little longer. Our girl was worn out by the end of the day.