... I call it a future trip to the ER.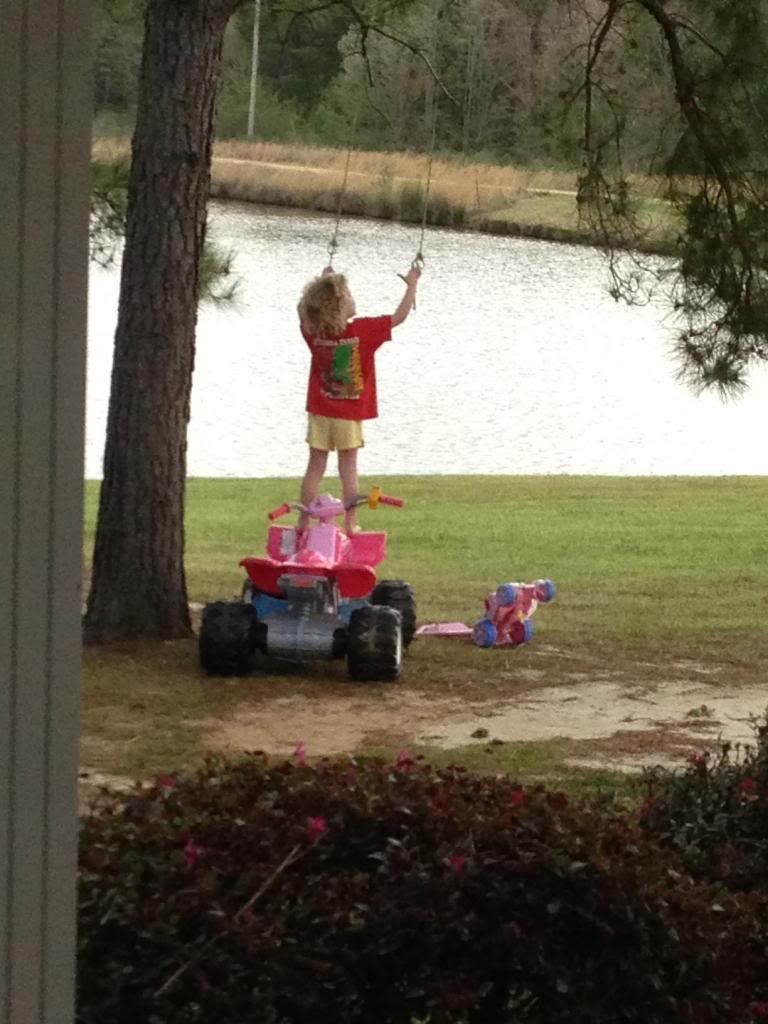 The rope she's hanging from was once attached to her baby swing that Reagan hung from that tree. When she outgrew the swing, we took it down and I sold it. Reagan left the rope with plans of adding a plank board swing for her once the tree branch is big enough to support her.
To her, it's an opportunity to act out "Tarzan," which I let her watch one afternoon a few weeks ago. I watched her out the window as she drove her 4-wheeler over to the tree, moved it back and forth until she had it positioned just right, then she climbed on top of it. She stretched until she had the ropes in her hand. Then she began to swing back and forth. After about a minute, she let go and dropped to the ground. She turned around with the biggest grin on her face, and climbed back on top of the four-wheeler to go again.
She plays hard. I pray hard.