This past Friday night we had a few friends over for pizza and games. Game night at our house is different today than it once was. When we had game night back about 8-10 years ago, it was adults only because most of us still didn't have children. Now, everybody we hang out with has one or more children. It's not easy to eat dinner and visit with adult friends when there's always one (or three) little people asking for more drink, or wanting the pepperonis picked off their pizza, or saying they have to go potty.
So, how do you have an adult game night when there are kids everywhere? You hire a sitter, bring the kids to our house, and stick them outside or upstairs. Which is exactly what we did. And boy, did we have fun - partly because we're all so tired that anything is funny, and partly because of the mustache glasses.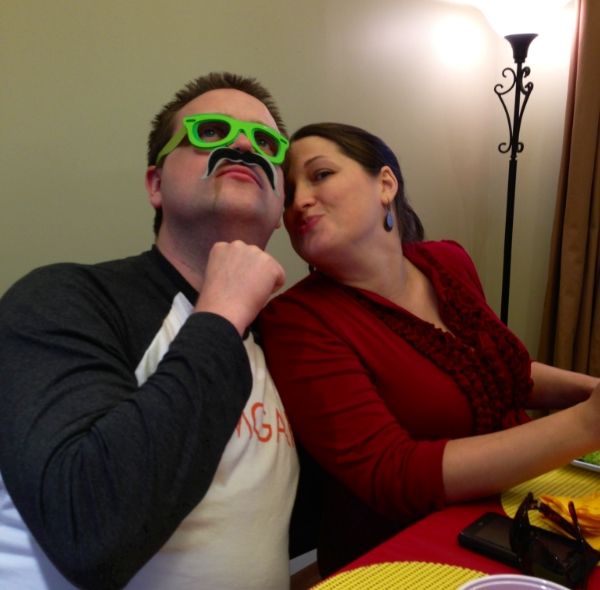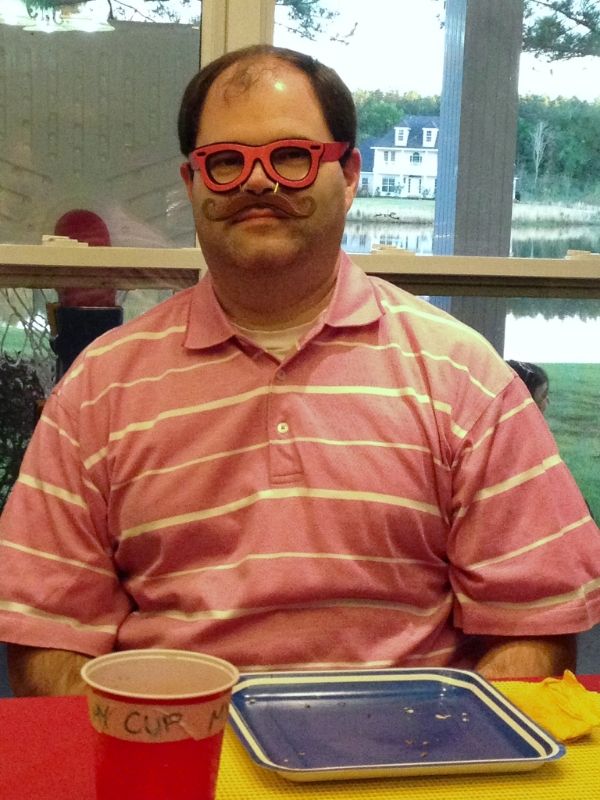 That picture of Richard cracks me up.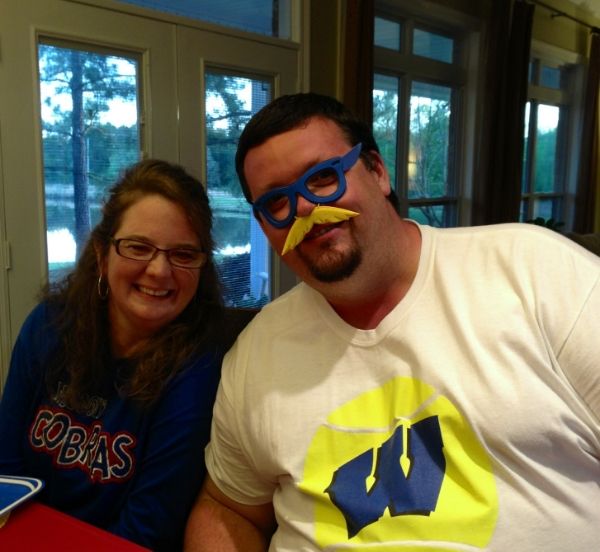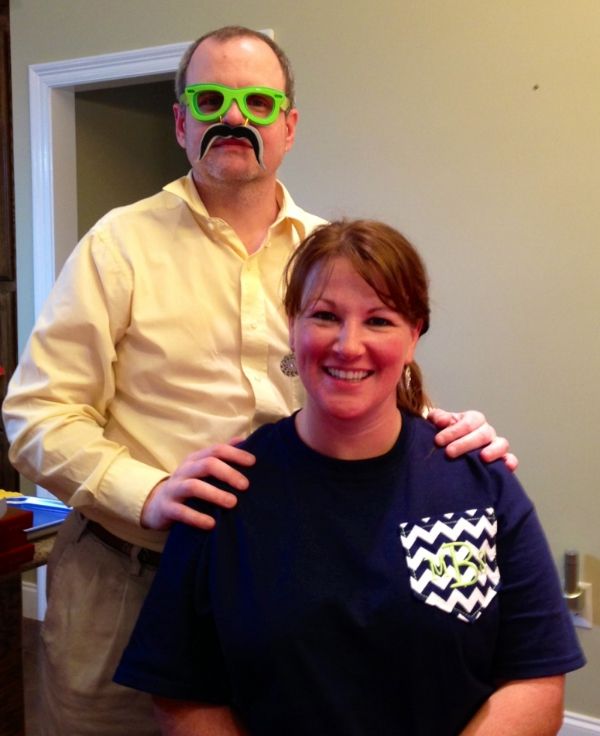 I don't know who had more fun, us or the kids. Miss Amber kept them entertained outside until dark. They played with bubbles, ate ice cream cones, and just ran around until she made them come inside.
This next sweet girl rode that 4-wheeler until the already weak battery ran completely out. I think she needs one of her own.
And how did Miss Amber keep up with all the kids? (There are 2 not pictured above, so she had 6 kids under 6 years old.) Well, some of Reagan's STRONG coffee, of course.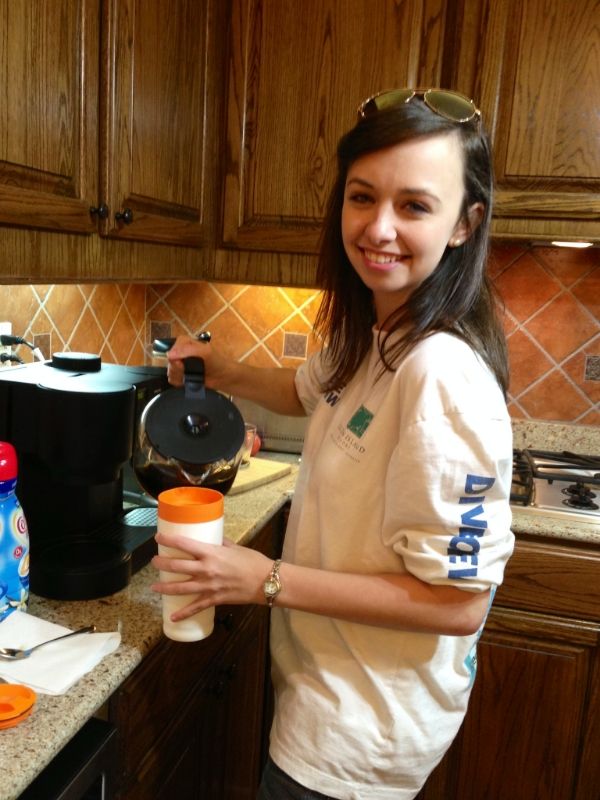 We had pizza, talked, laughed, played Guesstures, and Phase 10. And I guess I should mention that we played teams on Guesstures - girls against the guys. And the guys won. All they won was a fake plastic trophy. And I could really care less. Really.
If you believe that, you don't know me.
Even with the loss, I had a great time and hope we can get with our friends again soon.