Sunday evening Sara Madalin performed in her end-of-the-year dance recital. Her class had two numbers. The theme was TV hits. Her group danced to the theme songs to Little Einsteins and Imagination Movers. It was a cute fun show.
When we arrived, all the girls from her school were in a big dressing room together. One of the first people we saw was Daphney. SM wanted to go to her immediately. So I let her walk over for a hug, then took her to her area to get changed. After she was changed into her first costume, we walked back over to Daphney for another photo. They were so cute.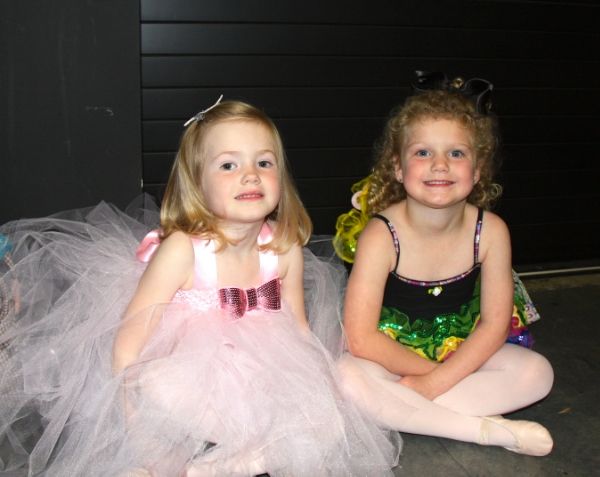 Then, we walked around the room and took a few pictures with some of her friends. Some photos I took with my camera, some with my phone. I have only taken time to upload the pics from my camera to Photobucket so far.
Here is SM with one of her best friends, Audrey.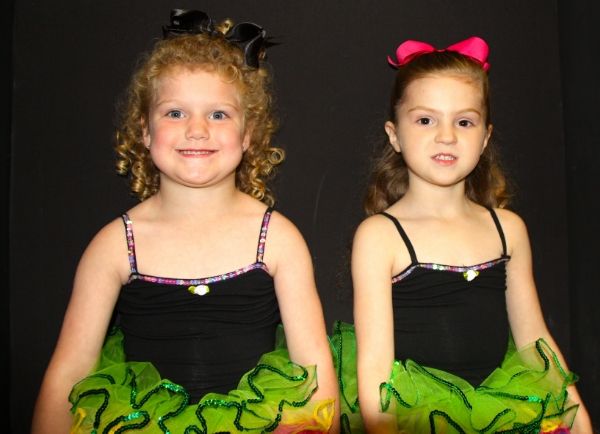 Here are the K4 girls performing their first dance of the evening.
Here they are in the second performance. They danced to Imagination Movers and it was SM's favorite song of the two they danced to.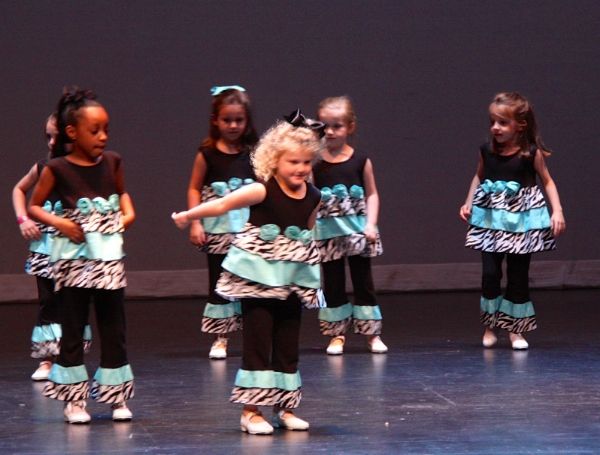 After her second performance, we decided to leave because it was time for dinner and bed for her. We stopped in the lobby to get her flowers from Sue-Sue and Mandy. SM remembered getting flowers last year. She even remembered that I took her picture in the backyard with them.
Sara Madalin's Nana and Popa drove down to see her perform. SM was so excited to see them. They went to dinner with us and visited a while before heading home.
We are very proud of SM for her performance. She did a great job. I really wish she'd take dance for at least one more year. But she's informed me that she's done. She wants to play basketball and take gymnastics next year. I'm a little sad about that. But I also want her to do what she enjoys.