Last week Sara Madalin and her class participated in their end-of-the-year program. It was so sweet. When they were introduced, they were presented as the graduating class of 2026. I think every mom in the room groaned at the mention of that date even being a reality. Here are some of the sweet babies from the Bug class.
They sang several songs, and many of them had motions or some sort of activity to go with them. Sara Madalin loves performing and I loved watching her. She did really good and we were proud of her.
They turned around at one point to put on a pair of sunglasses.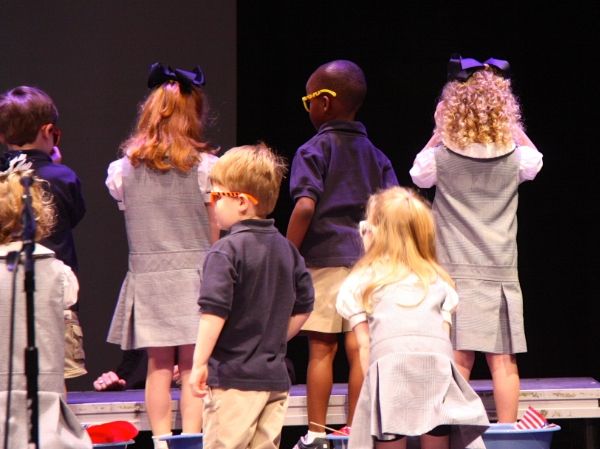 They were all smiles when they turned around. They really enjoyed singing this song.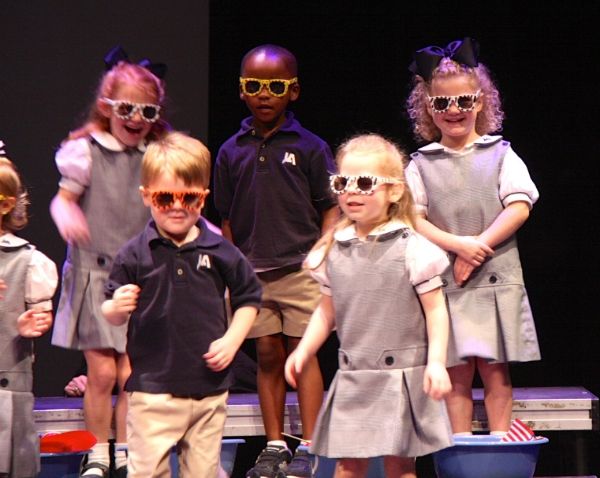 When I posted this next picture on Facebook I wrote that she's got the BIG finish down pat.
The girls sang a petunia song. Sara Madalin started making faces during this song. She thought it was funny. Her momma did not.
The last song they sang was the school fight song. They looked so cute in their pink and blue hats.
Here is a shot of all the 1/2 day K4 students. I can't believe that in just a few days my baby will officially be a kindergartener.
Sara Madalin and her classmates did such a great job. We were all so proud of them. Their teachers even rewarded them with a little party this week where they got to were Silly Socks and Silly Hats. I'll post pics of SM in her hat soon.