My sweet baby girl spent her last day as a 4-year-old playing in the park with her classmates. It was the end of the year party for them. Here's a photo of SM before we left home Monday. She's holding a photo of herself on the first day of school this past August.
She's grown so much this year. She was still such a baby at the beginning of the school year. Now, she's 5-years-old and such a big girl.
We were among the first to arrive at the park where their party was held. She spent her first few minutes exploring and seeing just how thrilling some of the equipment could be.
She climbed to the top of this rock and stood up. She looked like she was going to jump a few times. Thank heavens she didn't.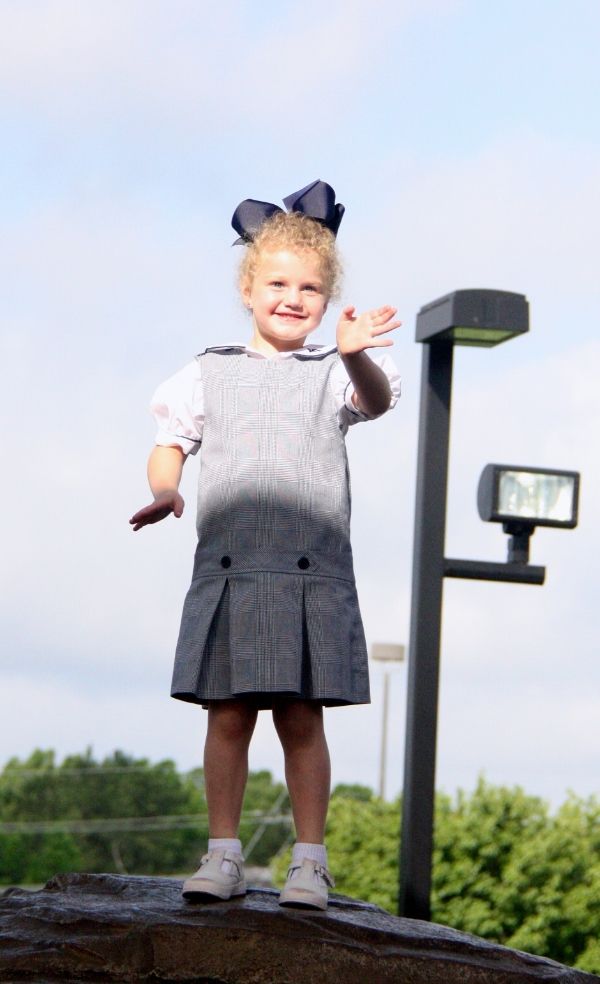 She spent some time riding in the merry-go-round with her classmate, Caden.
She climbed and ran around with Jack Skipper some.
See, she's thinking about jumping.
And here she is with Holt. She is crazy about him.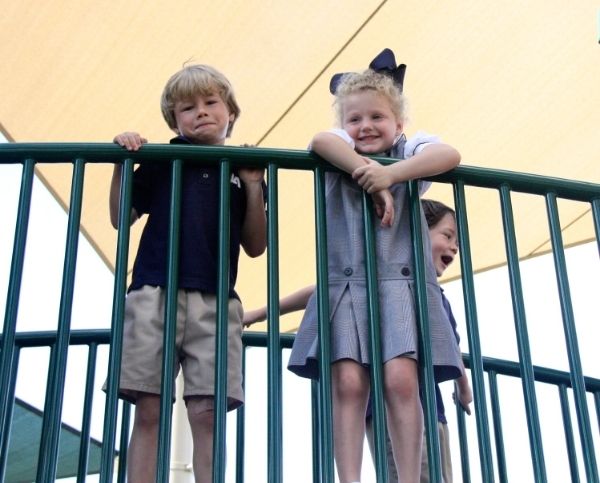 After they played awhile, they came to our pavilion and had cookies, chips, and water. Here they are praying over their snack. So sweet.
Sara Madalin with her K4 teacher, Mrs. Barry. Bless this sweet lady's heart.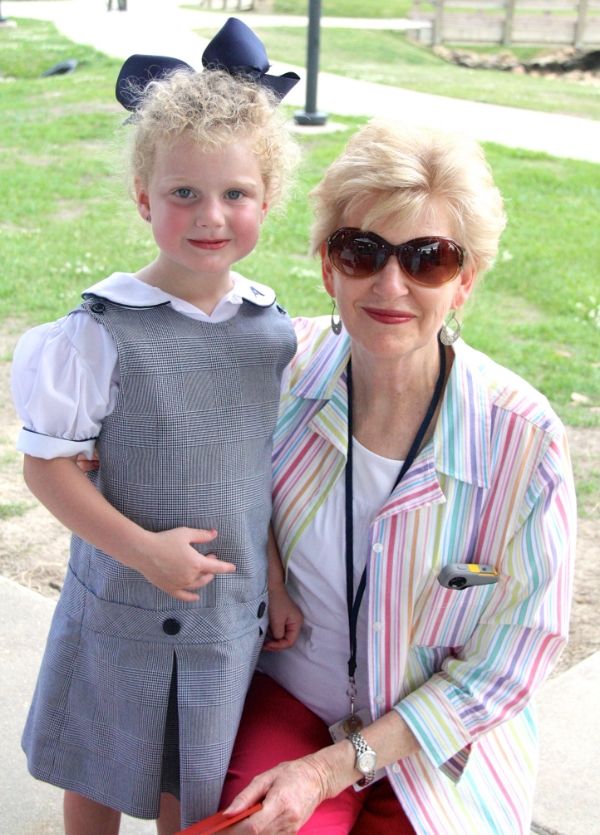 Sara Madalin and the teacher's assistant for her class, Mrs. Smith. Mrs. Smith took a lot of time with Sara Madlain this year and helped her with her handwriting and behavior.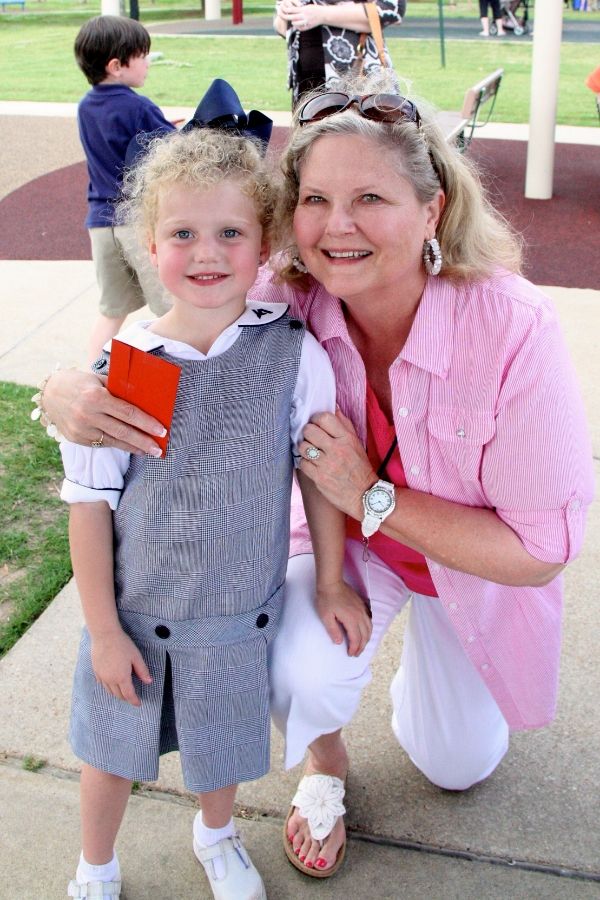 We left hot and sweaty. And one of us was pretty tired and whiny. We're happy the school year is over and now we get to play for the next couple months and do it all again starting in August.