Last week SM attended a cheer/dance camp at her school. It was for a couple hours every day. I'm not sure how much she actually participated during the camp, but she did do the routines during the program. I saw some pictures from the camp posted on her school website. Sara Madalin was in only one picture. I don't say that to mean that I can't believe they didn't take more pictures of my child. I say that because I wonder where she was and what she was doing. The other girls were practicing their routine and SM was sitting behind them, with her back to them. I don't know if she was taking a break, or if she had learned the routine and was ready to move on to something else. Who knows.
Here she is with her group marching out to wait to do their routine.
I told my friends on Facebook when I posted this next picture that they'd already mastered the "I'm too cool for this" attitude.
Running out to do their routine.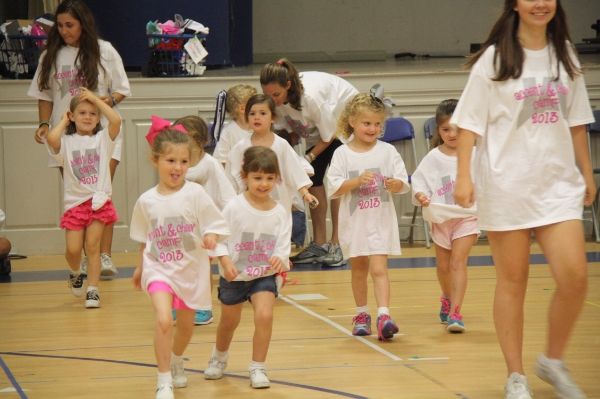 This was after they did their high kicks. I was so busy videoing their dance routine I forgot until the last minute to take any photos.
After the performance with her friend Isabel.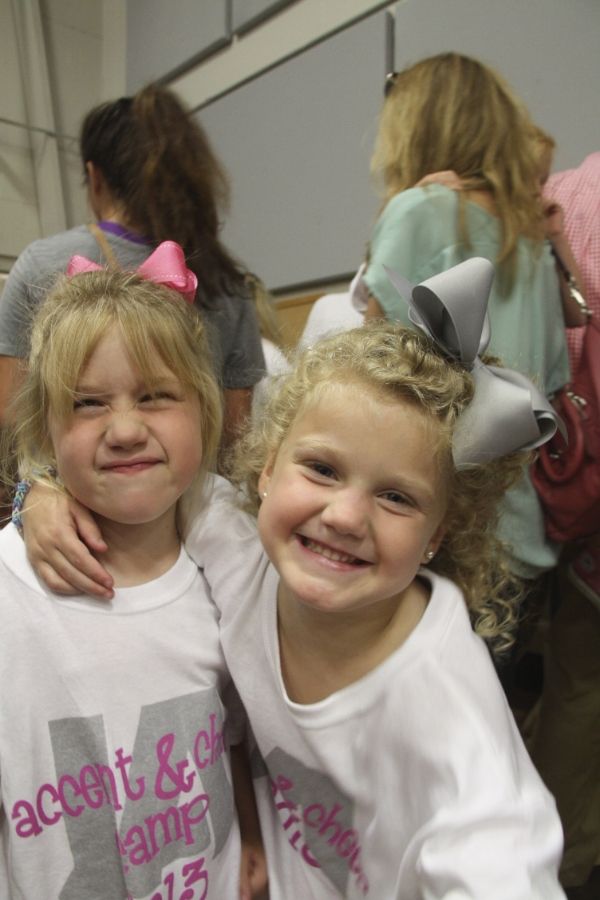 I would have taken more pictures of her with her friends, and her teachers, but it was right after the last picture above that she had a meltdown on me. She'd not had a snack and she was tired and hungry. It was just another of many times when I've had to remove her from a gathering screaming and whining. And believe me when I tell you, it's the highlight of my day when that happens. Only not really.
This week she is going to art camp. There won't be an end-of-the-week program. I can't even begin to tell you how happy I am about that.