This past week was one of our favorite weeks of Summer. It was VBS week at our church.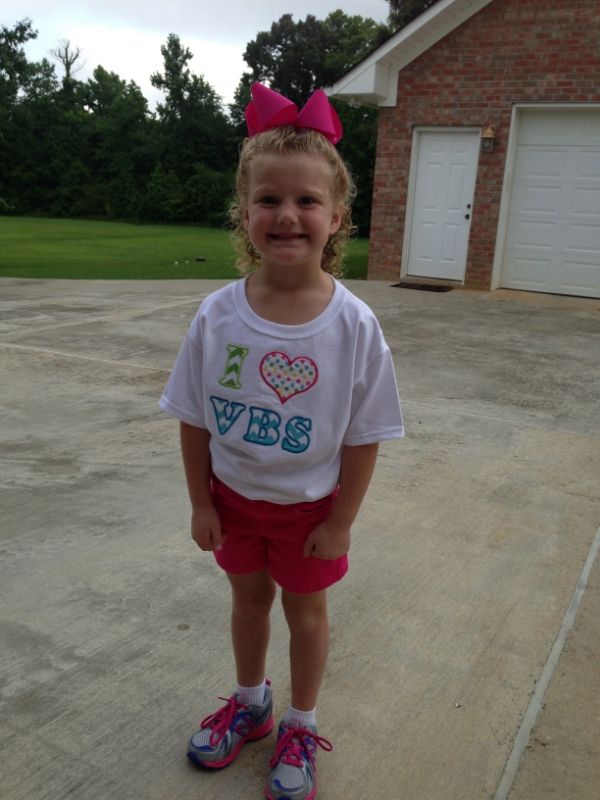 As I was able to do last year, this year I taught in the Internationals department. Sara Madalin's class was in the preschool area. By the looks of this next photo, I'd say she had a great time in her class.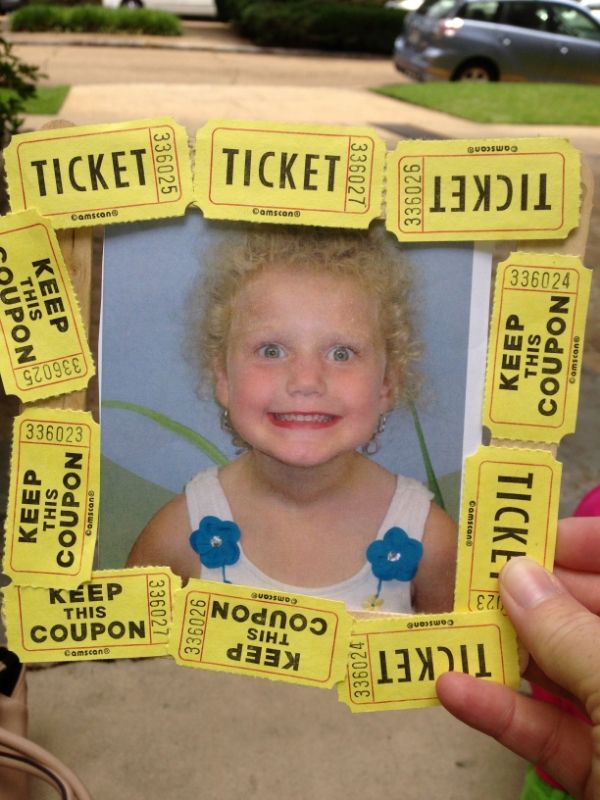 That's a pretty big smile, don't you think?
My friend, Adrienne, was Sara Madalin's teacher. I think Adrienne has been her teacher before. Mrs. Adrienne knows exactly how to handle our girl.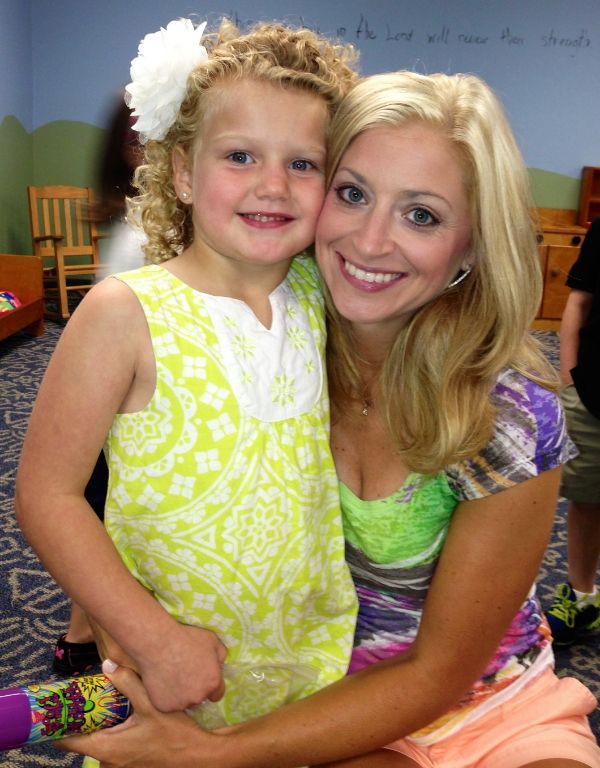 One of the best things about VBS, aside from the the music and Bible study, is how tired my girl is at the end of the week. This is her Friday afternoon as we headed to North MS to see my sister and her family.
We have another week of camps and swimming planned for this week. We love Summer.