After returning from vacation, Sara Madalin continued her active summer schedule. She had tennis camp at school the week after our return. When I dropped her off at school, she ran to her Summer classroom and said, "I can't wit to see my friends."
I was able to watch her practice a couple days and she did really well with all the instructions her coach gave her. She really enjoyed the camp and wants to continue with lessons once school starts back in August.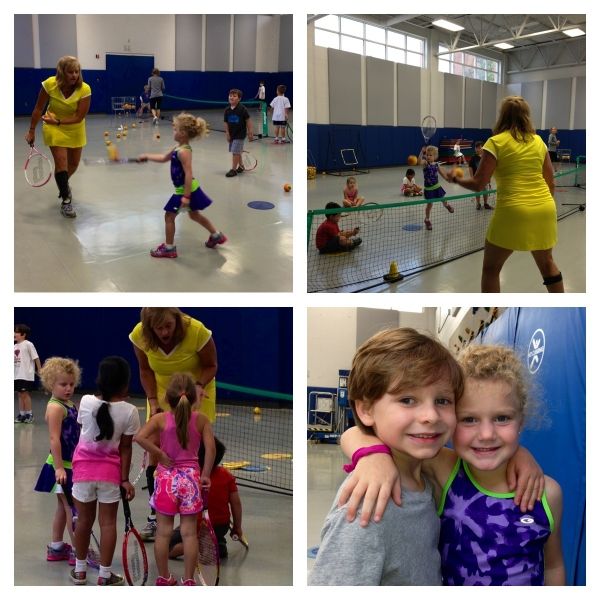 That photo in the bottom right of the collage is of her with her friend Harper. They are quite a pair.
Last Sunday night we were invited to the MS Braves baseball game by a family friend, Mr. Keith. We went with Susan, David, Mandy, Donald, and Daphney. These girls enjoyed themselves.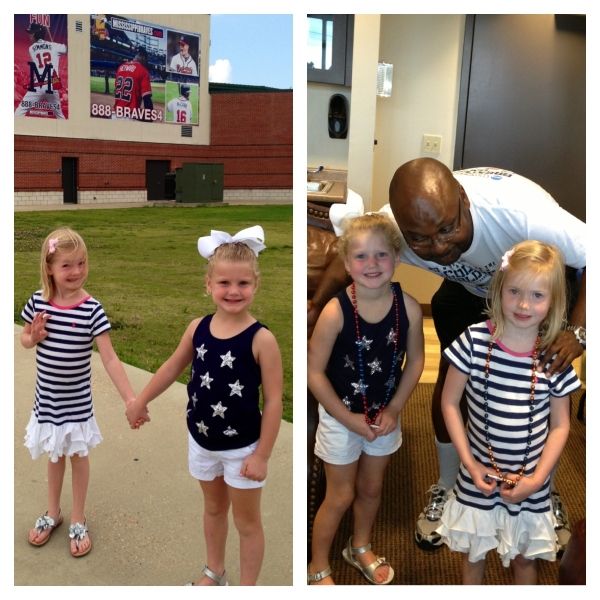 Sara Madalin has also been attending gymnastics on Thursday afternoons. She basically begged to go. She would have foregone any other activity as long as I took her to gymnastics. Although, sometimes, by her behavior, you would never know she prefers to attend gymnastics over any other activity. Her coach has told me more than once that she needs to "practice" her listening.
Here she is at practice this last Thursday afternoon. She loves the balance beams.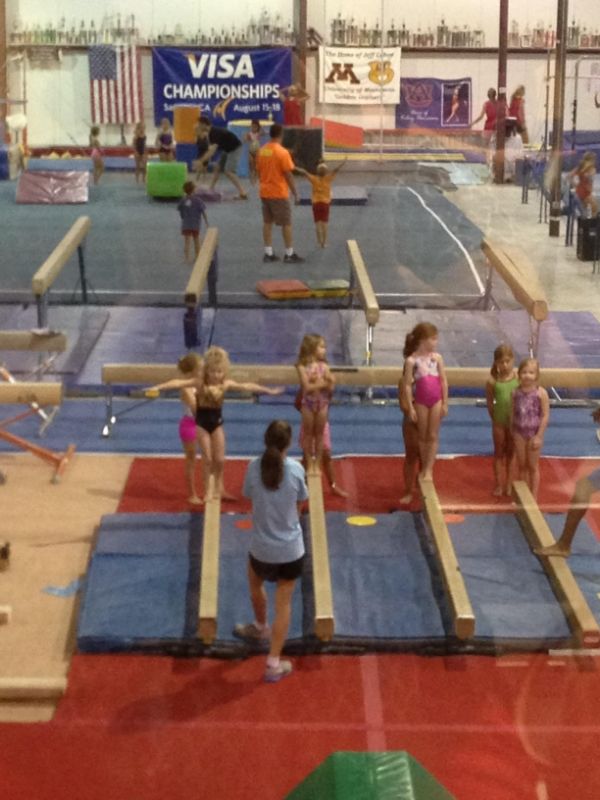 In addition to her physical activities this summer, she's also been working on her reading, handwriting, and spelling. We only spend about 15-30 minutes on this work each day, but she's working hard and improving. To reward her for all her hard work, we got her very own library card this past week. She was beyond thrilled. She wanted to show it to everyone we passed on the way out of the library. She even got to sign her name on the back. However, with her 5-year-old handwriting, she only got as much as "SARA MA" to fit on the back of the card.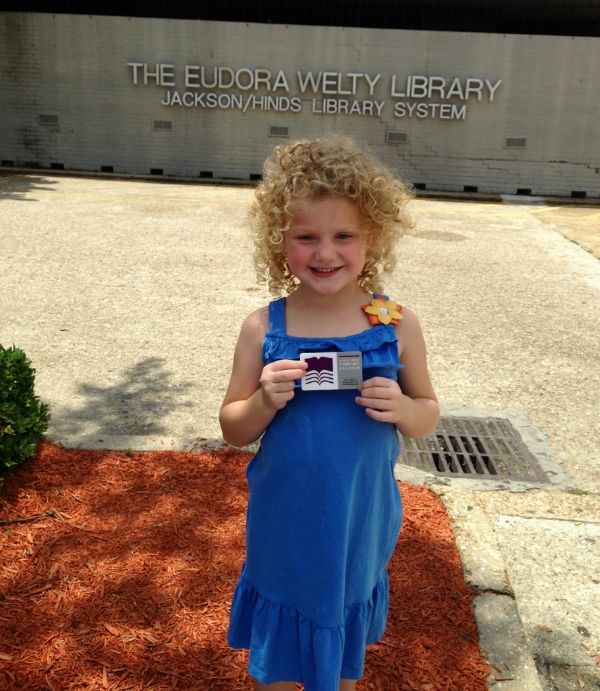 This coming week is going to be a slow week around here for us. I hope we can do some things around the house and maybe swim a little. Let our Summer break officially (finally) begin.