Last Thursday night my sister and her family spent the night with us. She had a test to take Friday morning and then they were headed on vacation. Her youngest two children spent the morning with us Friday morning. We started our morning with doughnuts and cartoons.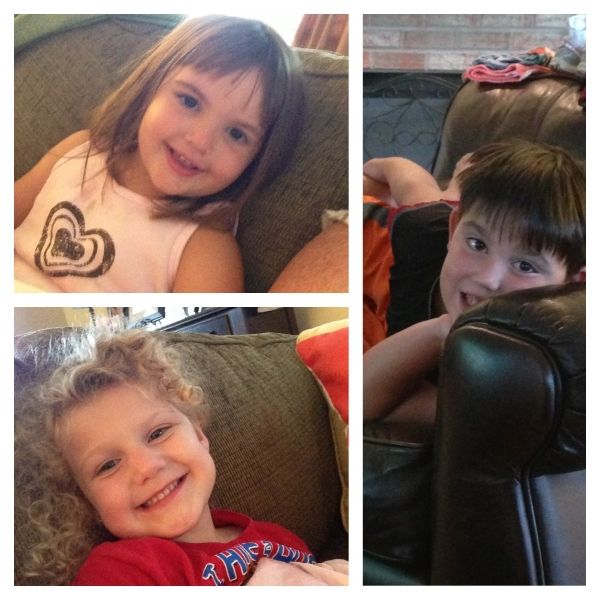 Next we got ready and headed out to the Mississippi Children's Museum.
What a crew! They were very excited about spending the morning together.
This one was a little shy at first. All she wanted to do was walk around with "Aunt Minda" and hold my hand.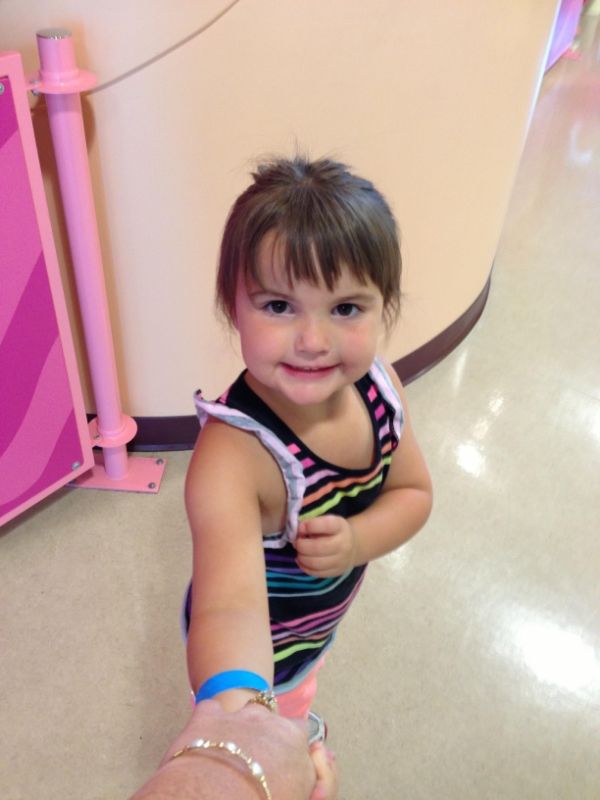 Sara Madalin and Jeremiah on the other hand, they had no trouble wandering around and exploring.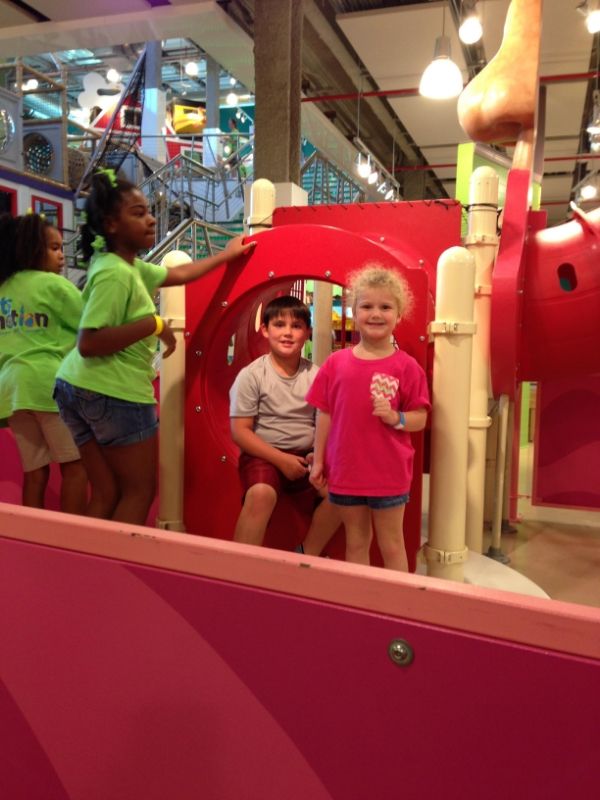 After about 30 minutes at the museum, Amandah got brave enough to climb the rock wall.
After the museum we grabbed some lunch and headed to a local park. They were STARVING!
The park was packed, and it was SO hot outside. But this crew had a great time playing.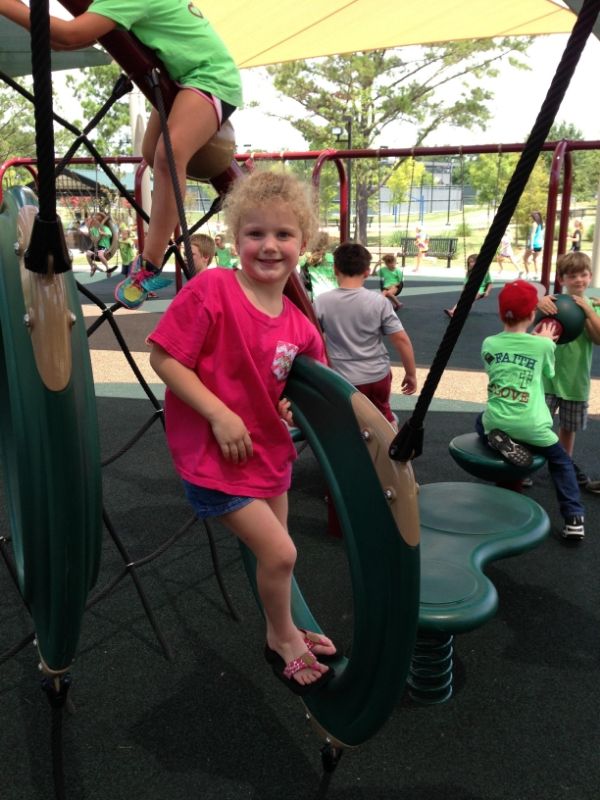 They were so good for me that I took them for ice cream.
See that kid in the pink shirt? She made me regret this choice about an hour later.
While we were sitting there enjoying our ice cream, I heard Jeremiah say, "My tooth!" I looked over and he was holding one of his teeth in his hands.
After ice cream we met my sister, her husband, and her oldest son, Elijah. We said god-bye and SM and I headed home. This is what I saw about 5 minutes after we left them.
This week she has been running around with me everywhere - the gym, the grocery store, Target. Today we stayed home so I could clean a little. At one point while I was ironing, I looked over and she was flipping over and over again on the couch. Once she finished that, she wanted me to play "Party in the U.S.A." over and over and over again so she could dance. Once she was over that, she decided to play with her baby doll for a little while. So, I thought I'd go put on a load of clothes. When I came back into the living room I heard water running in her bathroom. I went in there and she had a towel in the bottom of the bathtub, water running in the tub, she was dressed and was soaked from head to toe. She was stomping on the soaking wet towel and splattering water everywhere.
I promise, if school doesn't start back soon, one of us is going to have to be locked up. And I'm pretty certain it's me.