Today Sara Madalin attended her last preschool Tea Party. After the week we've had, I was honestly too exhausted and distracted to be sad about it until I realized later this afternoon that this was her last time to attend a Tea Party to meet her teacher. Next year, she'll be a FIRST GRADER! I almost can't believe it.
She carried a small gift to give to her teacher and assistant teacher. When I told someone in out Sunday school class that we were carrying a gift on the first day of school, they were surprised. I told them, "Believe me, her teacher will earn every one of those M&Ms and more. I'll be sending gifts the first day, the third week, and several other times throughout the year."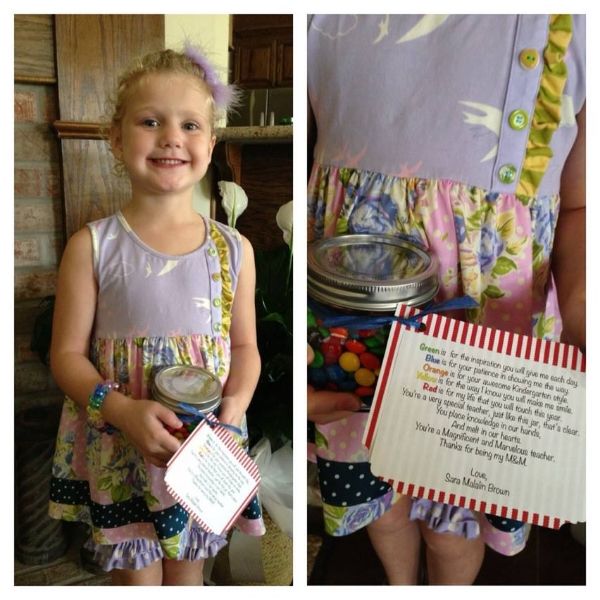 Here she is with her Kindergarten teacher, Mrs. Smith. We are excited for her to be a Cowgirl this year.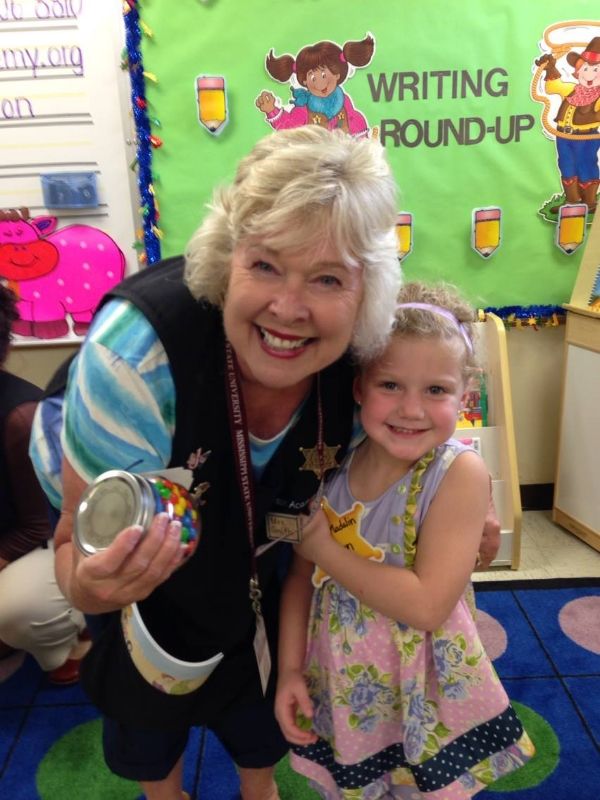 This is her teacher's assistant, Miss Johnson. She was given M&Ms too.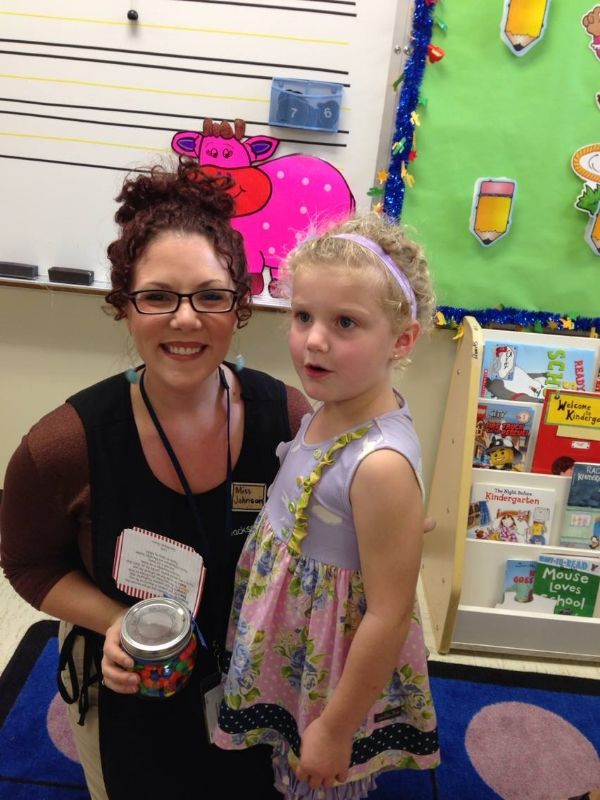 Miss Johnson is familiar with SM. She was a floating assistant last year. When I heard that SM was in her class this year, I was relieved. Miss Johnson will be great for SM.
Look at my little outlaw.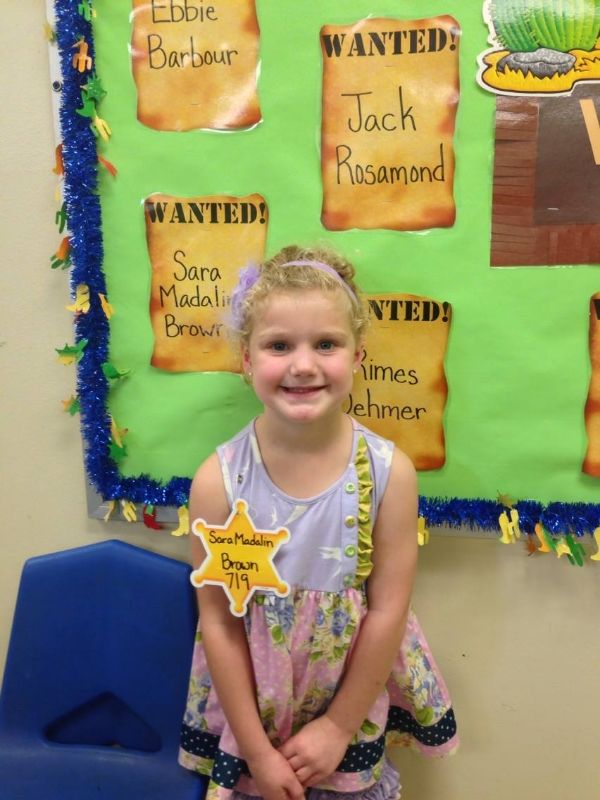 We also saw some of our old friends. Here she is with her class assistant from last year, Mrs. Smith. We miss her so much. Can't you tell by this hug?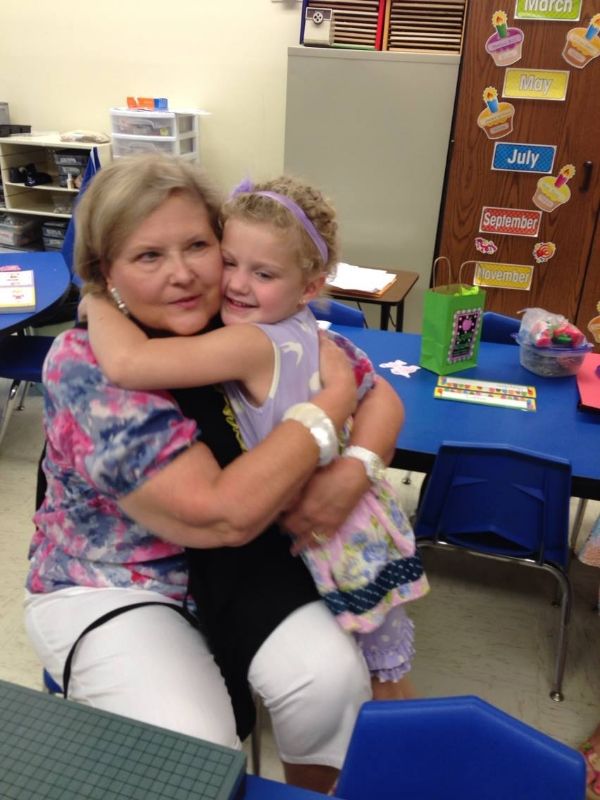 Libby, one of SM's best friends, is in the class next to SM.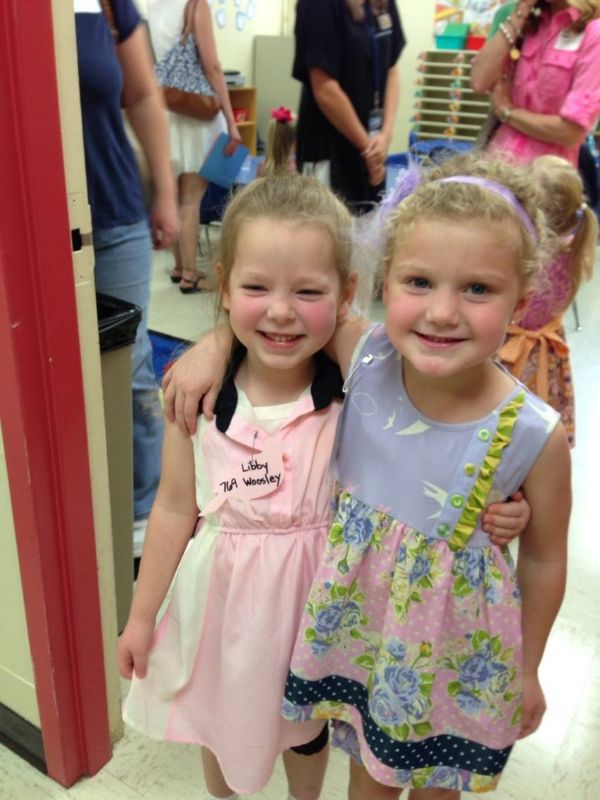 They took a couple minutes to read before going outside to play.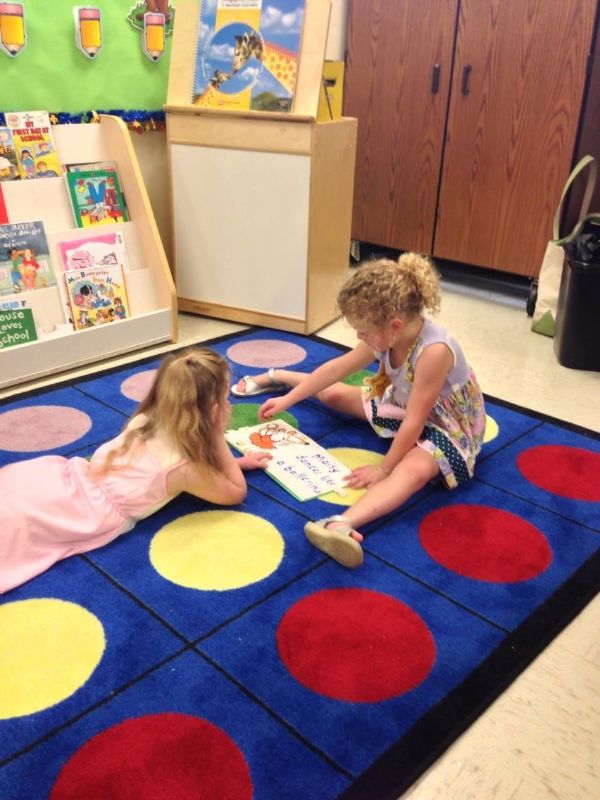 Oh how happy SM was when she saw this boy! Here she is playing with Holt. She misses him.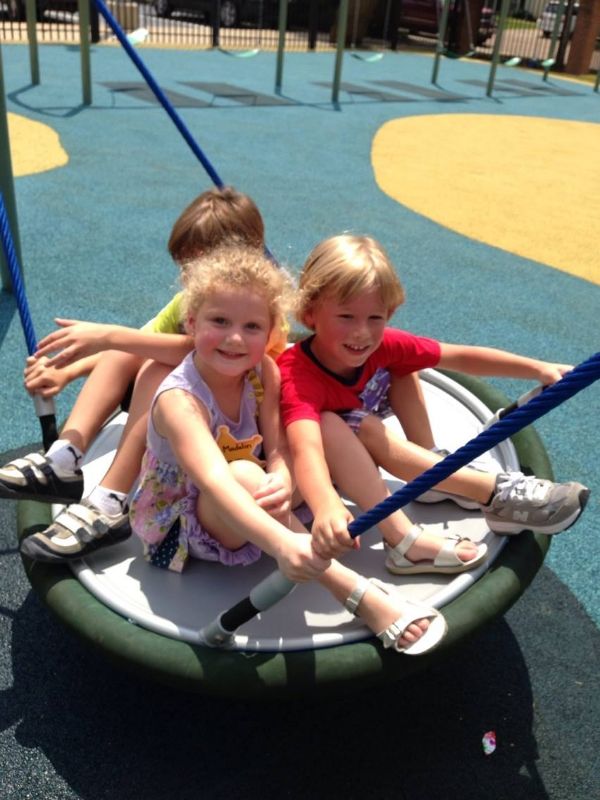 Here she is with her friend Audrey. We have had a picture of them together at each of their three tea parties. I love watching them grow up together.
SM and Mrs. Rootbeer. I can't wait to hear the songs SM learns in her music class this year. She is a very special lady.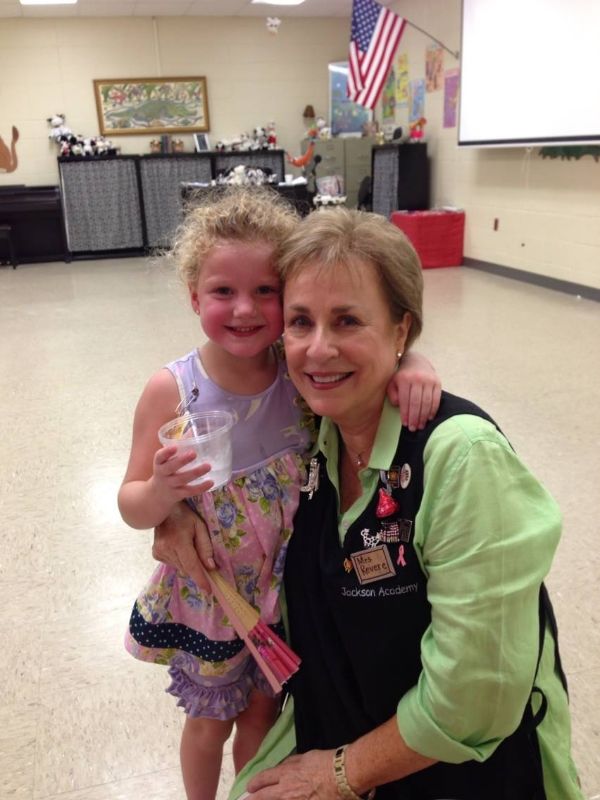 One last picture with Raggedy Ann and Andy.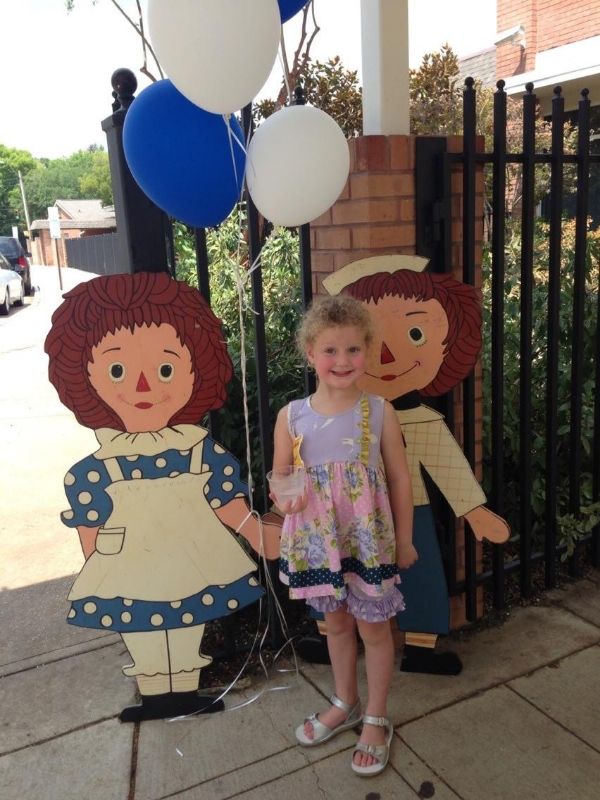 After her tea party we all went to lunch, then she and I came home and took a two hour nap. We are all so tired. We lost a very dear friend this week. I hope to someday soon write about him and our love for him. Right now, we are all still very grief-striken and so very tired. I hope we are all able to get a little rest this weekend.