Tonight was preschool Back-to-School night. All the preschool (K3, K4, and Kindergarten) parents were invited to their child's class to visit with the teachers. We first had a little time for snacks and socializing. Then, we all headed to our child's classroom.
Before going into Sara Madalin's room, we stopped to look at some artwork outside the room. I pointed to this one and told Reagan, "That's hers." He looked at the back where the name was written. He said, "You're right."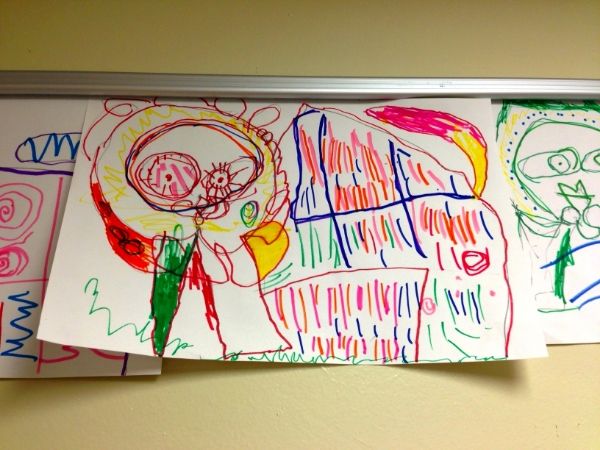 Do you want to know how I knew that was hers? All the others had eyes that were the same size. And they resembled a lion and used only a few (2-3) colors. My baby used every marker she could get her hands on. And she didn't "stay within the lines" and draw/color only a lion, as I'm sure was the assignment. She made sure that lion had FLARE!
One thing that SM's teacher pointed out to all of us was their individual behavior charts. When she catches one of the students sharing, complementing someone else, or showing good behavior, that child gets to put a star on their chart. I was so proud to see that SM had gotten several stars. And I love that her teacher is using positive encouragement and focusing on the good. I can really tell a difference in SM's behavior and her response to correction since beginning this school year.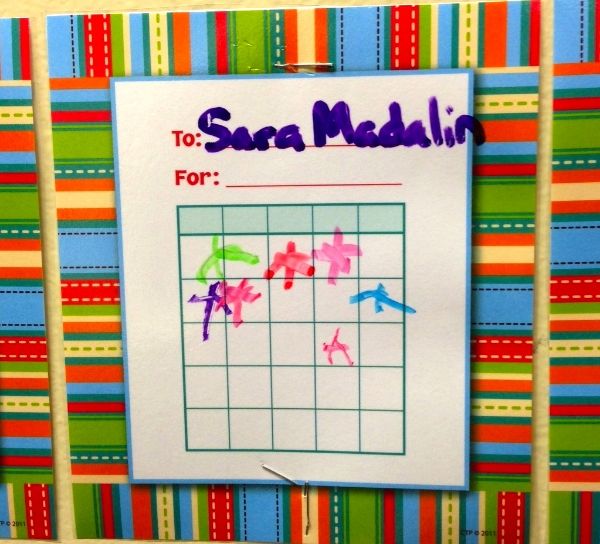 Here's an example of her handwriting, which has also improved in the few weeks she's been in Kindergarten.
One thing I've heard about since the first day of school was the job chart. SM was incredibly excited that they all had jobs this year. Being a visual/spatial learner, jobs and goals are the equivalent of her learning love language. Give her a task and/or a prize to work for, and she's all over it. Her first job was "Chair Detective." SM told me that if they do their job well, the next week they get a promotion. So, the next week, she was the flag holder, then line leader. Last week she was a sweeper. This week she's the blessing leader.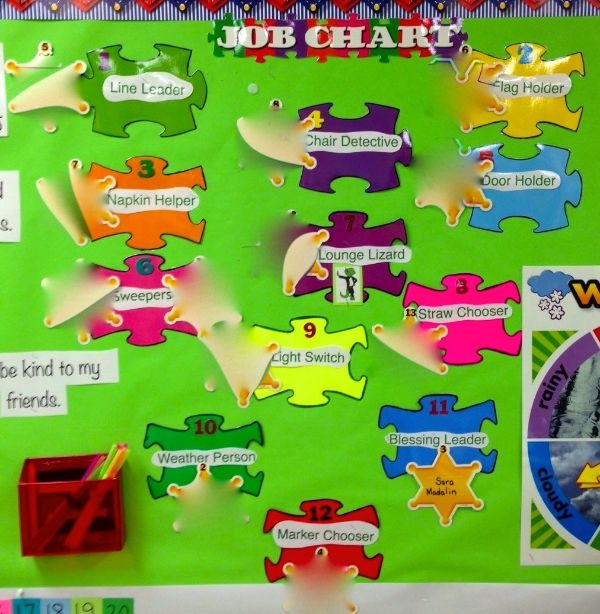 I really am so thankful for her teacher and teacher's assistant this year. I think they are both great for SM. She's still very active and curious and has gotten in time out a few times, but on the whole, this year has been a huge improvement both at school and at home. It has made the work of the last two years (on our part) worth it. It makes us thankful that we have done the things we have to help her in the past year and a half. Those things have prepared her to succeed and we are seeing her do just that.