Last Thursday the after-school director at SM's school sent me this picture.
Who doesn't color wearing a cape and a big Iron Man headpiece? I know as a child I just couldn't color between the lines without at least strapping on my cape.
Sara Madalin and I spent Saturday morning around the house. Reagan went to a gun safety class with some of his buddies. I tried to clean out our bonus room/play room. Let me just tell you how near impossible it is to clean out anything when there is a 5-year-old following you asking, "Why did you put my _________ in the trash?" Never mind that it cost 25 cents and she hasn't played with it in 3 months. Heaven forbid I try to toss it.
Saturday afternoon I took her to SueSue's for a little while to swim. She played her little heart out. She whined and got all ugly with me when it was time to leave. And then, about 5 minutes down the road, this is what she was doing.
She doesn't often sleep in our bed, but I told her she could Saturday night. While I'm pretty sure she slept well, I can't say the same for her Daddy and me. I told Reagan we are in need of a bigger bed.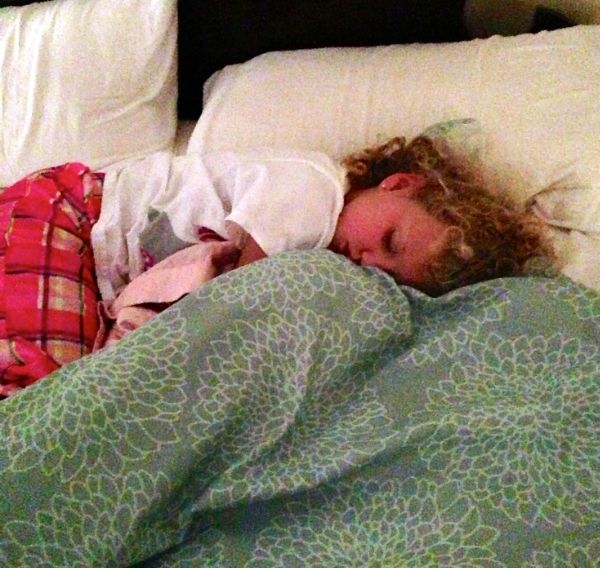 Just so you know, that's pretty much how she slept the entire night, except we were in the bed with her, so her legs and feet were on Reagan and her head was buried in my back.
Sunday morning we had a slight drop in temperature so I pulled out some of SM's fall clothes. She was most excited that she got to wear boots.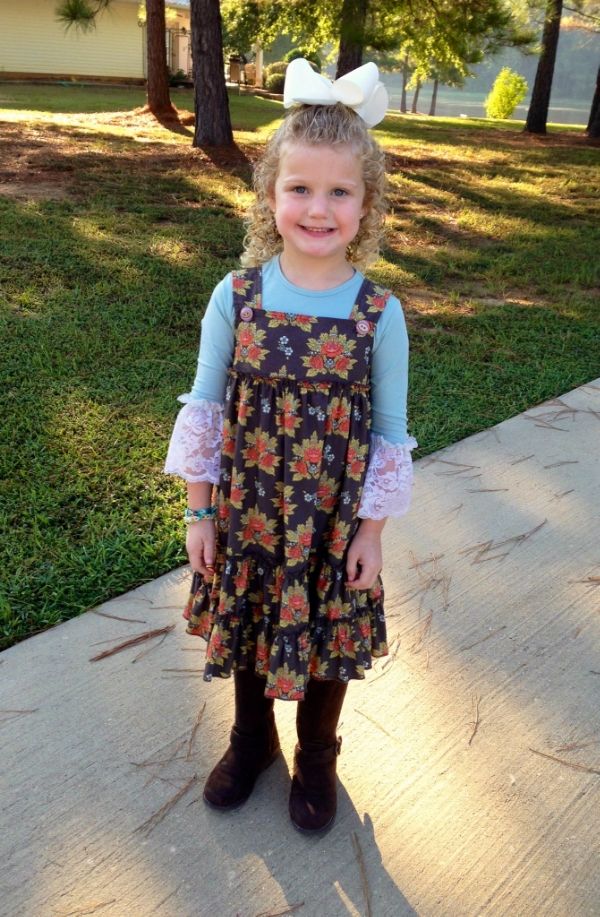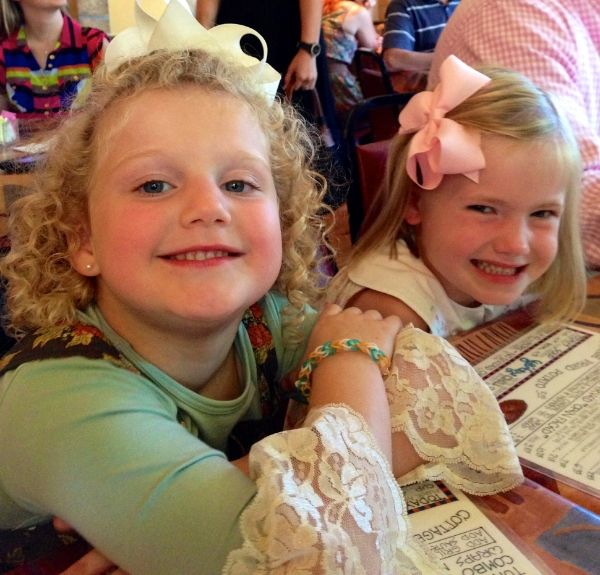 This was at lunch after church Sunday. Once we were done with lunch, they went swimming again. And again, when it was time to leave a certain little girl threw the biggest fit she could.
Fun times, friends. Fun times.