This past Sunday morning Sara Madalin and I went to a birthday party for one of her good friends, Victoria. It was a Build-A-Bear workshop. Here are a few pictures I took of her and her friends at the party.
This photo is pretty blurry, but that's my sweet, active, girl who probably touched everything in the store that morning. I love her.
After the girls created their bear, we went down to the food court for chicken and cake. This next photo is so funny to me, and I'll tell you why. All the kids were served chicken strips and something to drink. We were seated right next to the food court play area. As the birthday party kids finished eating their chicken, they all ran over to play in the play area. All of them except Sara Madalin. That girl knew cake was coming at some point very soon and she didn't want to miss it. She stayed right there in her chair. Once she had cake, she went to play.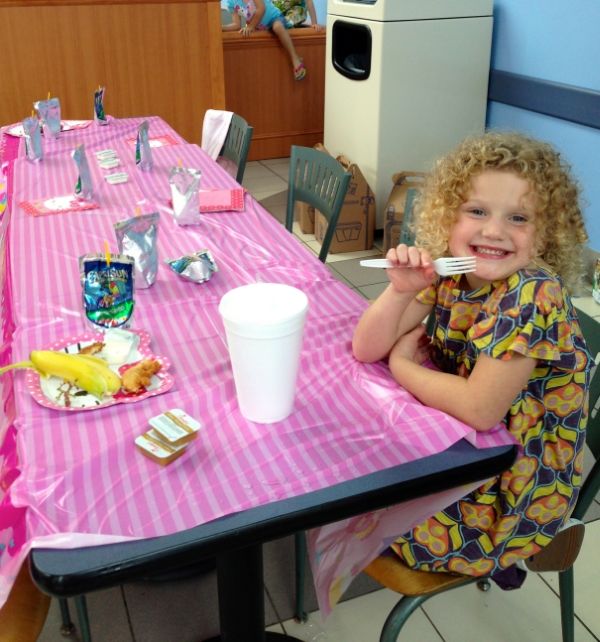 Happy Birthday to this sweet little girl with the beautiful dimples.