Saturday afternoon we took our girl to the MS State Fair. Personally, I think the fair is the nastiest place to be this time of the year. But, it's a tradition that if you live within driving distance, and you have the money, you go. SM asked us all week last week when we were going. So, we went.
She and I went through the "Fun House" first.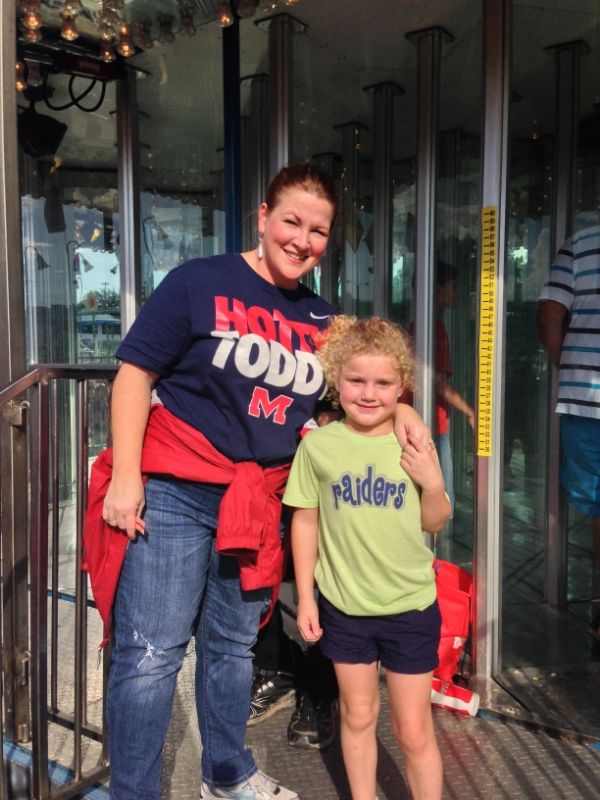 Here's a secret for you... it wasn't a "fun" house. We walked through a hall of mirrors, up a flight of stairs, then went down a slide. But, I guess if you're 5-years-old, you might consider that fun.
It always takes SM awhile to decide exactly what she wants to do or ride. She'll see something and say she wants to "do that" then something else catches her eye and she just can't commit to any one thing. So, we spend some time walking around until she decides specifically what she wants to do, or until we decide for her. So, while she was trying to choose her rides, we bought a little something to eat. She and Reagan love the roasted corn, or can't you tell?
Right after we got their corn, we saw Mr. Percy King, the Snake Man that we had at SM's birthday. He has a tent at the fair with many of his animals. We stopped to say hey and went inside to look at all the animals, or should I say, snakes.
She and I finally rode a ride together. It was a school bus that goes up and around like the ferris wheel. She loved being so high and seeing everything.
Although I don't have a picture uploaded, next we all rode the water log ride. It was SM's choice. When we got off the ride we were all soaked. And I had on jeans. It was not fun walking around in wet jeans for another hour and a half.
Next, she and Reagan rode the bumper cars. He said she squealed the entire time.
She decided she wanted a corn dog. Cause she was SO hungry.
The big drop ride. Her face was priceless during this ride. But she was up and down so fast that I couldn't capture it with a picture. She is definitely a thrill-ride kind of girl. As if there was ever any doubt that she would be.
Her last ride was a roller coaster. She rode it alone. She rode several rides this year without us. I'm proud of her for growing up, but I'm also so sad that my baby is growing up. Double-edge sword, my friends.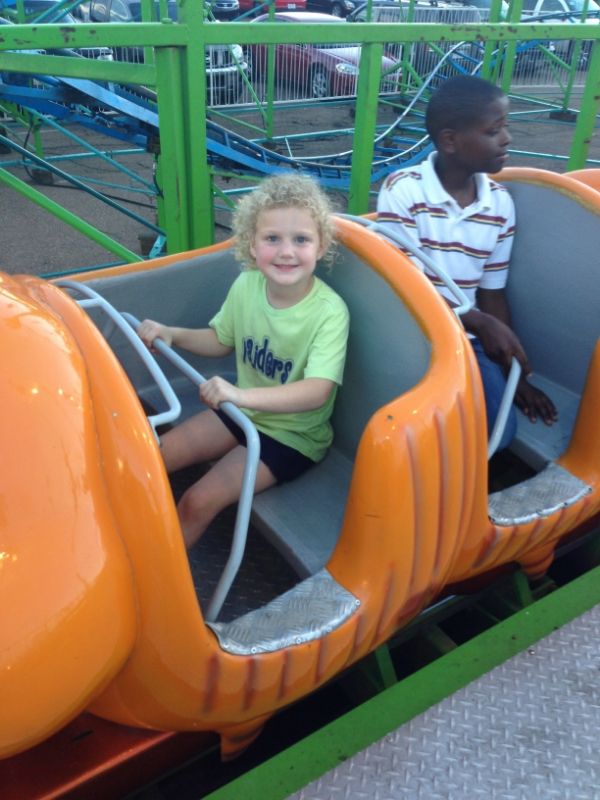 She had a great time, and so did we.