Last Tuesday I invited some of my language students over to my house for lunch and games. I took a few pictures of the Fall decorations I'd put out before they arrived.
This is our dining room. I had the table set with dishes, but I don't normally have it set like that. It's usually covered with mail and school papers and ties Reagan lays out on it as he comes home in the evening. I took a pictures so I could remember what the table looks like when it is as it should be.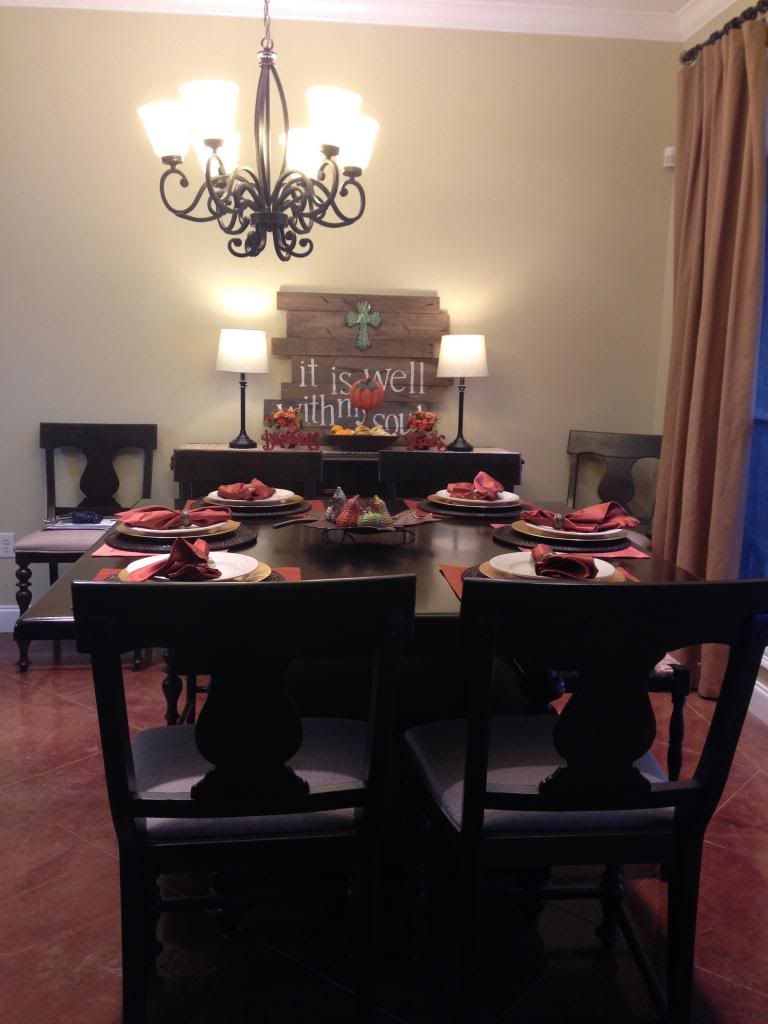 I recently had someone local create this pallet art for me. I saw something similar on Pinterest. I really like it. I'm hoping that I can convince Reagan to hang it for me soon.
The hearth and mantle with a few Fall decorations.
The ladies arrived around 10 a.m. and I made them a little coffee. No one said it to my face, but I don't think they enjoyed it very much. I'm not a coffee drinker and I'm also not much of a coffee maker. I have about 12-14 students enrolled in my English class. I had 5 of my students who were able to come out for fellowship. I had two students who are from Mexico, one from Colombia, one from Venezuela, and one from Syria. They are precious ladies and I was so happy to spend time with them together in my home.
We played Guesstures first. They enjoy playing that game because the words are simple enough that they know many of them and can act them out well enough to have their team guess. It has been a fun, confidence building game for them. We've play once in class last year, and then again at my house this past week.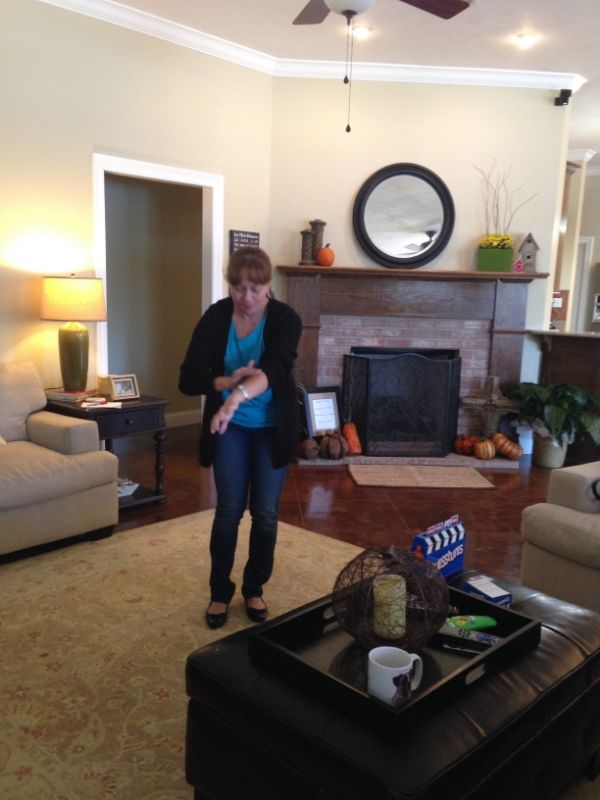 After this game, we had a light lunch. Then I taught them how to play the game of Pit. It took a couple rounds for them to really understand how to play the game, but once they did, it was loud and so funny.
I enjoyed the time we had together. We plan to get together again for another day of fun sometime around Christmas. I'm pretty sure they won't ask me to make coffee again.