It's been so long since I posted that I had to look back to see what I'd last shared. And to be quite honest, not a lot has happened since my last blog post. More pumpkins. More fun with friends. More Fall carnivals.
A couple Fridays ago I chaperoned SM and her class to a local pumpkin patch. She was so excited that she woke bright and early and gave me NO arguments as we dressed and prepared for the day.
Once we arrived at the the school, I loaded more carseats and Kindergarteners in my car and we headed out. Here is SM with one of her best buddies, Shelby. He was in my car with 3 girls. Bless him.
We got to ride in a trailer behind a real tractor, in real hay. We saw several animals, and even stopped by several to get a closer look. Once we arrived at the place where the pumpkins were, the children were allowed to pick one, then play for a little while.
On the ride back to the cars, SM rode in the lap of her class's assistant teacher, Miss Johnson. I love how she embraces and encourages SM and all her energy.
Last weekend Reagan helped her carve her pumpkin patch find. He did a great job and she had fun time helping him.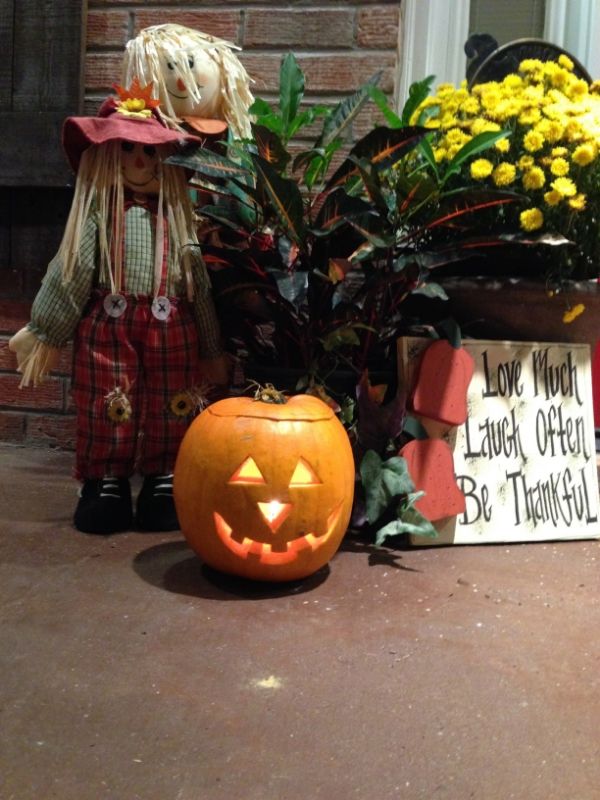 In addition to the pumpkin patch, we also attended SM's school's annual Fall Festival. Again, she was pumped and up with the sun the day of the festival. Here we are before school that morning.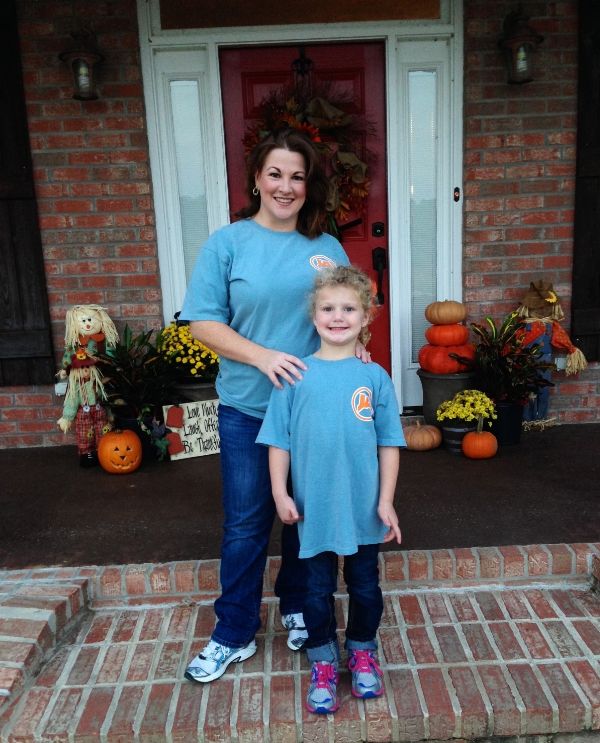 I don't have a lot of pictures from the carnival. Reagan took her around to play, while I worked a volunteer shift. After my shift was over, I did get to go into the haunted house with her. She had a good time and was exhausted for the rest of the week.