So, look at this picture for me.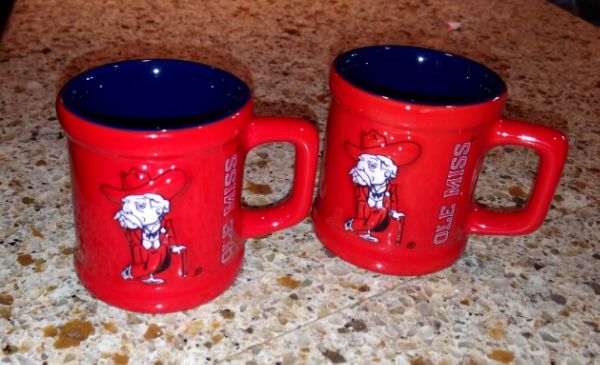 That's two espresso cups that belong my husband. Before 6:00 tonight he had three of them. The third fell victim to a terrible magic trick gone wrong.
I had purged our cabinets this past weekend. Reagan asked me last night that I not get rid of those mugs, so I set them on the bar/counter to later put them back in their proper place. While I was preparing dinner tonight, Sara Madaln got them and turned them upside down and started sliding them around the counter, like those magic tricks where you have to guess which cup has the ball underneath it. I told her no less than three times, "Don't play with those, you'll break them."
Well, I walked out of the kitchen to take something to the laundry room. As I was walking back to the kitchen, I heard a crash, and then the sound of feet running.
So, if anyone has any items in their home that they'd like to see "disappear," I've got a magician you can hire to help with that.