A few weeks ago, Sara Madalin participated in a performance with other Kindergarten and First Grade girls during one of the Friday night girls' basketball games. They performed as Lil Accents, the mini version of the high school dance team. They practiced with some of the older Accents the Accent sponsor, Mrs. Ramsey.
Sara Madalin's Big Accent was Miss Abby.
The girls practiced for a couple afternoons during the week before performing that Friday night. After I dropped her off with the other girls, we walked over to the gym to await half-time. While we waited, and watched the game, we noticed Uncle Charlie and Aunt Bobbye sitting on the other side with their daughter and son-in-law. Reagan walked over to talk to them for a few minutes before the little girls performed.
Of course, since it was a girls' game, we got to see Jan. Reagan says she was the second best part of the show that night, after SM and her friends, of course.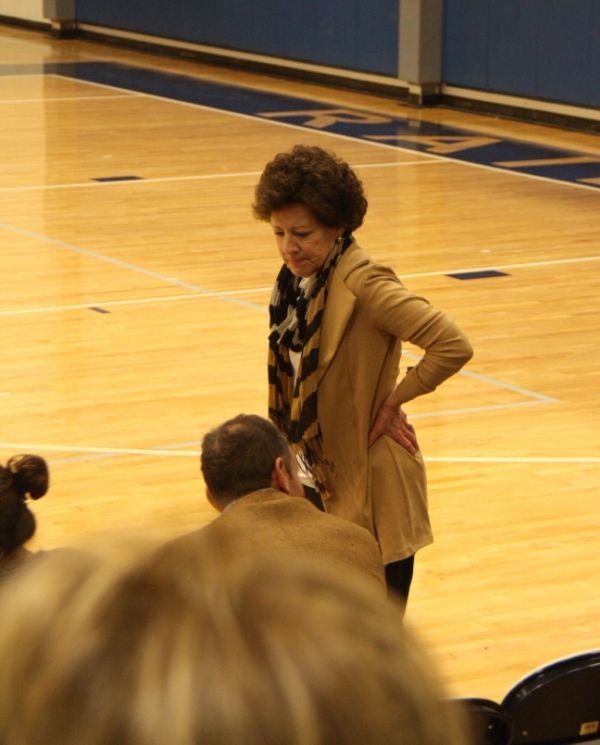 Here are the girls marching out onto the court to perform. You'd think they did this every week. They were so excited and confident. I don't recall seeing any of them acting shy or intimidated by a gym full of people watching them.
Posing at the beginning of their performance.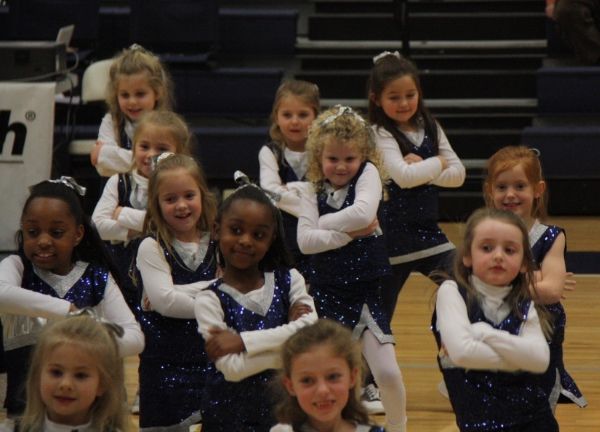 Doing their famous high kicks.
They all did such a great job. I was very proud of Sara Madalin. She continues to amaze us this year. I can't wait to see what she has in store for us in the coming year.