This year for Spring Break we took a road trip to Chattanooga, TN. I thought Sara Madalin would like to see the mountains. Turns out she wasn't that interested. But we enjoyed the time away for a few days.
We arrived at our hotel late the first night of our trip. Our girl had spent quite a bit of time buckled in the car, so she was ready to get in our room and get settled once we arrived.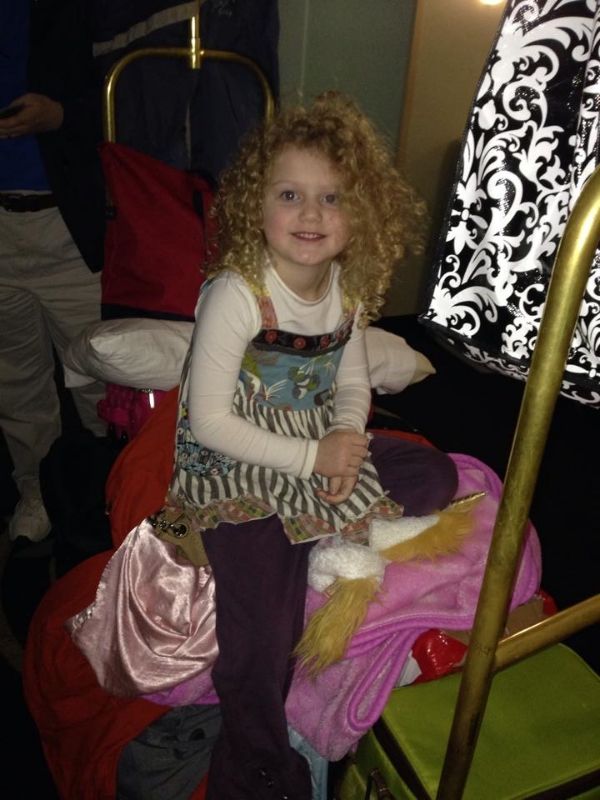 The next morning we got up bright and early and went to see Ruby Falls.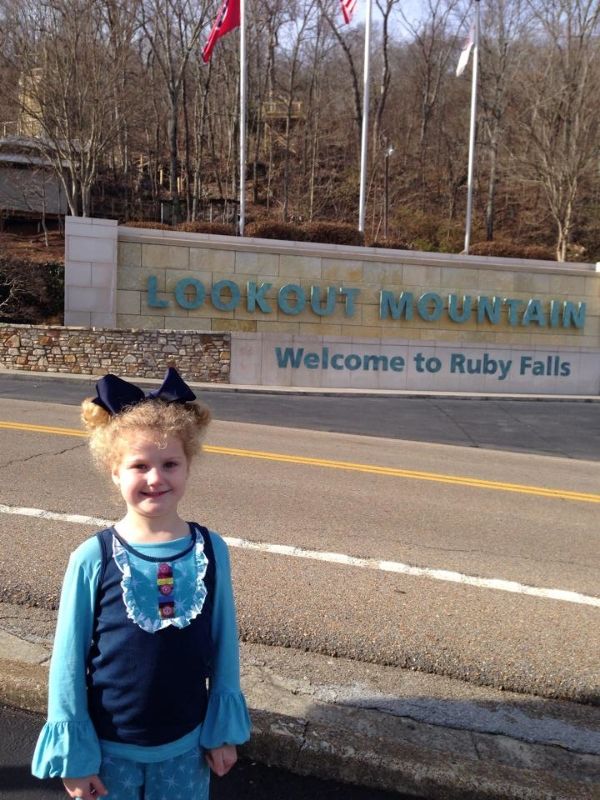 Sara Madalin enjoyed seeing the rocks and formations in the caves. And she had a million questions to ask, which was no surprise. Here she is in front of the fall.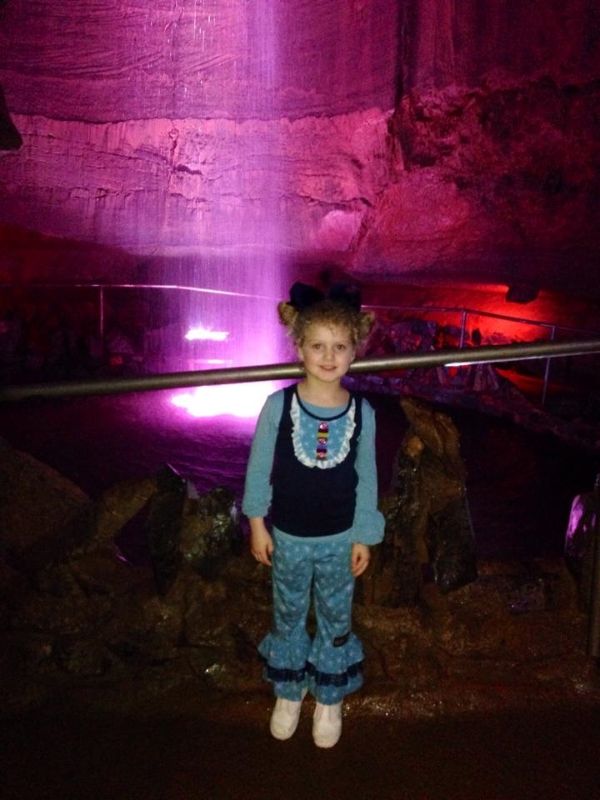 We went to the Aquarium and the Children's Museum. She really enjoyed both of those. We also took the DUCK Tour. She told us it was kind of boring. But she got a noise maker out of the deal, so it ended up being a "win" for her.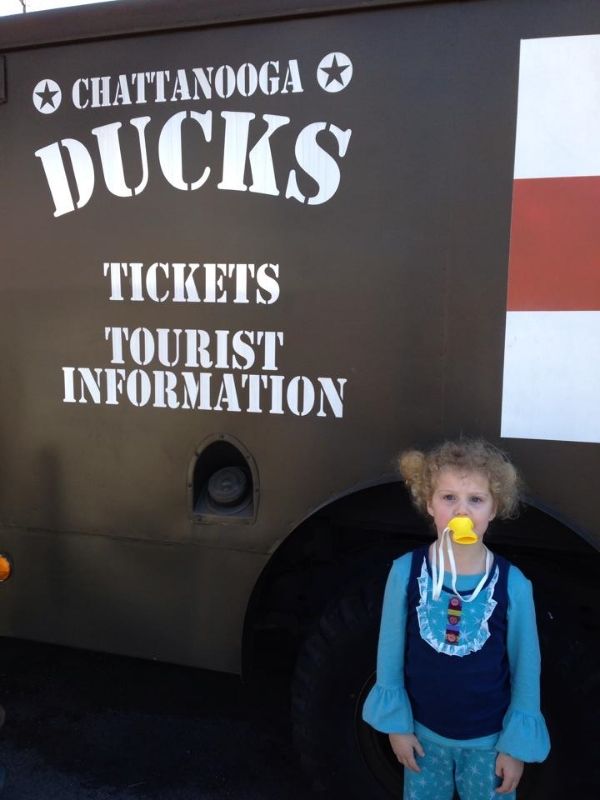 She also got to help drive the vehicle once we were in the water. She thought that was pretty fun.
Out of all the beautiful things to see, and all the tourist attractions, her favorite thing about Chattanooga was the Jump Zone we visited. It was unbelievable. Wall-to-wall trampolines. You pay an hourly fee to jump all you want. We arrived at 4 and they were booked until 6. We bought tickets and came back. Each hour the place was completely packed. Reagan said he needs to find an empty warehouse in the Jackson area and start one of these. SM had a blast and wanted to go back the next day.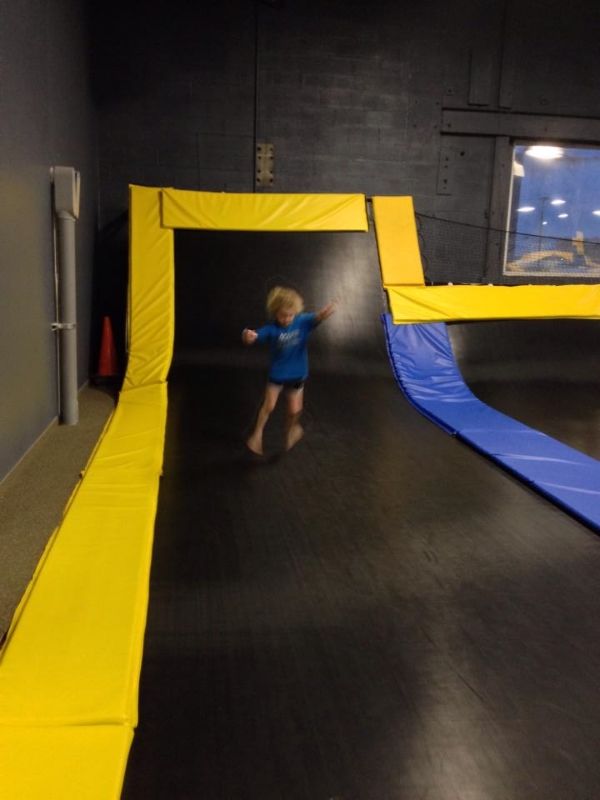 Our final morning in Chattanooga we visited Rock City. It was St. Patrick's Day weekend and they had several fun things going on for the weekend. One thing that I remember about our day there was that someone was creating balloon animals. We never came upon the booth or person where they were being created. Sara Madalin kept asking for one and wanted one so bad, but I couldn't find where everyone was getting them. Just as we were about to exit the park, she began to get upset about not having a balloon. She got so loud, and began to get so upset with me that a complete stranger came over and offered us her balloon that she had gotten. I was so embarrassed. But, Sara Madalin got a balloon.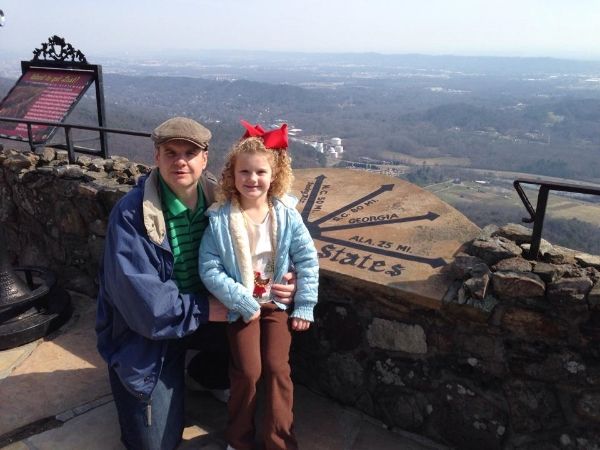 As I said, we enjoyed our time away. It was a beautiful time of the year.