Saturday morning we celebrated Sara Madalin's upcoming 6th birthday with a science party and her friends. I reserved a dining room at our church activities building and my friend Jana and I starting decorating and setting up early that morning.
As I said, the theme for the party was science. I made a sign welcoming guests to Sara Madalin's lab. The kids liked that they had to "scan" their hand to enter.
As the guests entered, I had a table set up with disposable lab coats for each of them. They also had a name badge, a pair of goggles, a lab notebook and a pencil. After gathering their supplies, they had instructions in their lab notebook to visit each of four science stations I had set up. The first station was a table with a microscope and slides. They were to look at several slides, then draw a picture of an earthworm as seen under the microscope. The second station was about the Periodic Table of Elements with examples of things such as Aluminum, Copper, Gold, and Silver. The third station contained magnets and had magnetic and non-magnetic pieces scattered around the table. The final station had three sets of animal life stages with the pieces of the stages that the "scientists" were to put in order.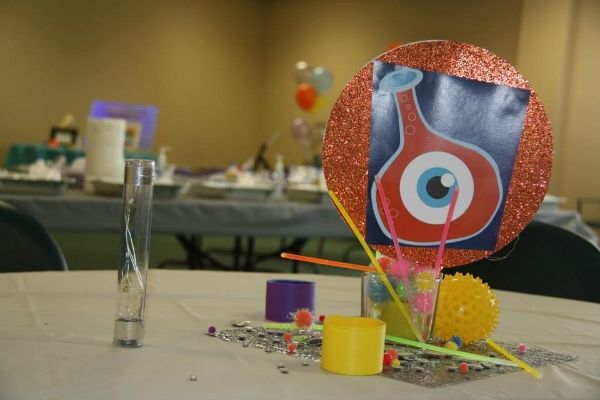 All of those stations were set up to give the children something to do as we waited for most everyone to arrive. Once it appeared most everyone was there, we all gathered around two long tables I had set up. On the tables were supplies for the children to conduct a couple of very simple experiments.
We made Gak with glue, water, food coloring, and Borax.
We also made snow with a mix I had bought. We simply added water to the bag of snow.
The children were allowed to take home the products of their experiments as part of their favor bags.
Here are all the little scientists at the party. They were the cutest things.
Once we finished our activities inside, we walked outside for one last experiment - Mentos and Diet Coke.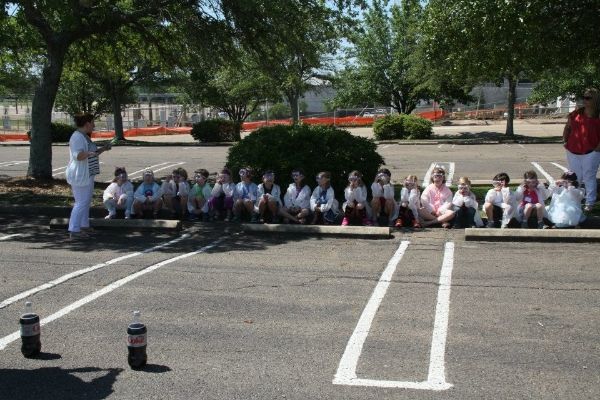 Finally, we went inside and sang to the birthday girl and had cake.
Here SM is with one of her favorites, Shelby.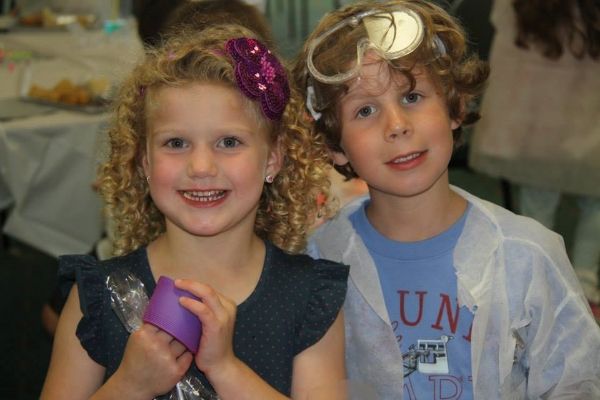 These two. They are a mess.
I cannot believe that my baby girl will be 6-years-old in a few days. She's such a special girl and I am so excited to see what God does with her sweet life.